Dunfermline Abbey celebrates 200 years since discovery of the Bruce's tomb
Published on 15 February 2018
Two hundred years ago this weekend the remains of one of Scotland's most famous heroes were discovered in Dunfermline.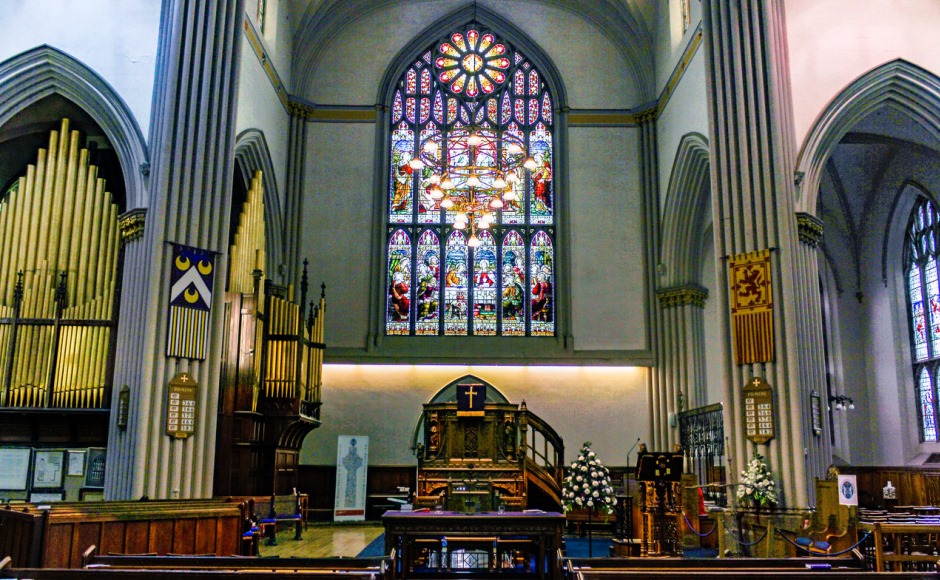 Workmen excavating the grounds of historic Dunfermline Abbey on February 17 1818 to prepare it for the building of a new church stumbled across the final resting place of one of the nation's best known kings, King Robert the Bruce.
The discovery provoked worldwide interest and placed Dunfermline – the former capital of Scotland and the resting place of many Kings and Queens – under a global spotlight.
The finest forensic scientists of the time were later deployed and held that the uncovered grave was that of the famous king.
To mark the rediscovery of the Bruce's tomb on February 17 1818, the Abbey Church will be open on Saturday February 17 from 11am to 2pm for those who would like to visit the tomb of Robert the Bruce, situated behind the church's pulpit.
The Moderator of the General Assembly of the Church of Scotland, the Rt Rev Dr Derek Browning will preach at a special service this Sunday 18 February at 10.30 am to mark the anniversary, the first of a number of significant milestones in the life of the Abbey Church of Dunfermline.
The service will be followed by a special lunch at the Glen Pavilion, Dunfermline, at which a new appeal will be launched to help provide direct support to refugees and also support the Abbey Church of Dunfermline Restoration Fund to ensure the preservation of the Church which has a proud legacy as a place of sanctuary and refuge.
David Bradwell, Refugee Co-ordinator for Scottish Faiths Action for Refugees, will deliver an address entitled 'When I Needed A Neighbour'.
Minister at Dunfermline Abbey, the Rev MaryAnn Rennie said: "This is the first of a series of significant anniversaries in the life of the historic Abbey church, a constant presence in the life of Dunfermline and Scotland for over a thousand years.
"We look forward to welcoming as many people as possible to the Abbey Church of Dunfermline to mark this important and historic anniversary in the life of not just Dunfermline, but Scotland."
A series of events have been planned to mark a number of significant dates for the Church later this year and over the next three years.