Dossier reveals horrors of Kristallnacht on Jews
Published on 9 November 2018
A Church of Scotland minister compiled a dossier that lays bare the "depths of human misery" inflicted on Jewish people during the infamous German Pogrom which happened 80 years ago today.
It contains "truthful observations and trustworthy accounts by eye witnesses" to Kristallnacht, a wave of Nazi orchestrated violence on November 9-10, 1938.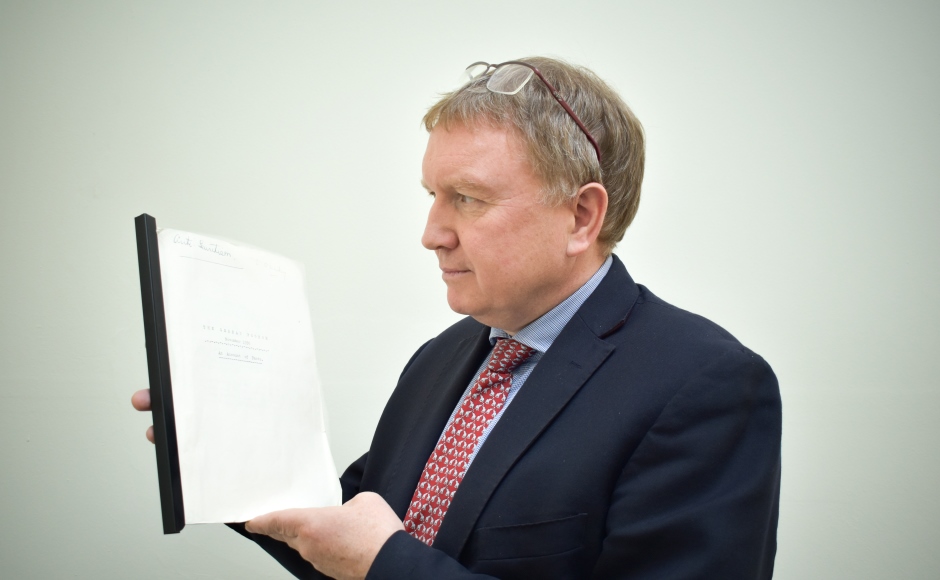 The name refers to the broken windows of Jewish homes, businesses, hospitals, schools and synagogues that were plundered across Germany, Austria and elsewhere.
The typewritten document was compiled two months after the so-called Night of Broken Glass by Rev Donald William Mackay, who was minister of the Scots International Church in Rotterdam in the Netherlands from 1934-1940.
Unearthed in the World Mission Council archive at the Church of Scotland offices in Edinburgh, the dossier contains deeply disturbing details of the fury meted out on the Jewish community and serves as a timely reminder of what can happen when hatred and prejudice takes hold.
But the preface states: "What really did happen is worse by far than anything described in these pages".
The Kirk, which works closely with the Jewish community and other faith groups, believes it has a responsibility to "examine and challenge antisemitism and prejudice" wherever it manifests.
It is a "key priority" for interfaith relations.
Rev Ian Alexander, Secretary to the World Mission Council of the Church of Scotland, said: "It is extraordinary to unearth a document which shares first-hand knowledge and experience from people living through the desperate events of 1938, and their aftermath.
"It lays bare the depths of human misery inflicted upon those not seen as equal or as worthy.

"As we live through days when different faith groups are targeted, and those seeking asylum and fleeing for their lives or their freedom are increasingly demonised, it is a salutary lesson of the need to stand alongside those being persecuted, and seek to share Christ's radical love for all."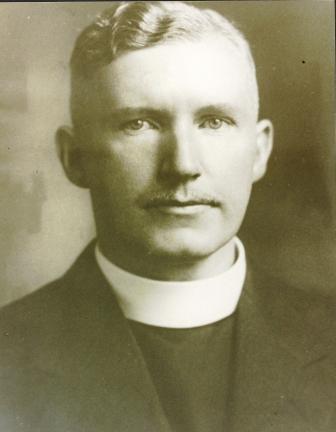 German officials claimed Kristallnacht erupted in response to the assassination of German diplomat, Ernst von Rath, at the hands of Polish Jewish teenager, Herschel Grynszpan, in Paris a few days earlier.
It was instigated primarily by Nazi Party officials and members of the Sturmabteilung (SA) – known as the Brownshirts - and Hitler Youth.
Some people committed suicide after they were targeted.
The following account is from a Jewish businessman from Berlin who was lucky enough to escape harm.
"At the stroke of 3am, I was suddenly awakened.
"There is a Jewish shop in the house, both its shop windows were broken and the goods destroyed.
"I also heard the clashes of shop windows in the neighbourhood.
"An hour later another onslaught - again a bombshell of stones upon the remnants of the window glass and that of the goods .
"About 6am, a third gang appeared to complete the havoc.
"After all these observations, I could not doubt that this was an action carefully planned and executed by the SA, SS and Hitler Youth."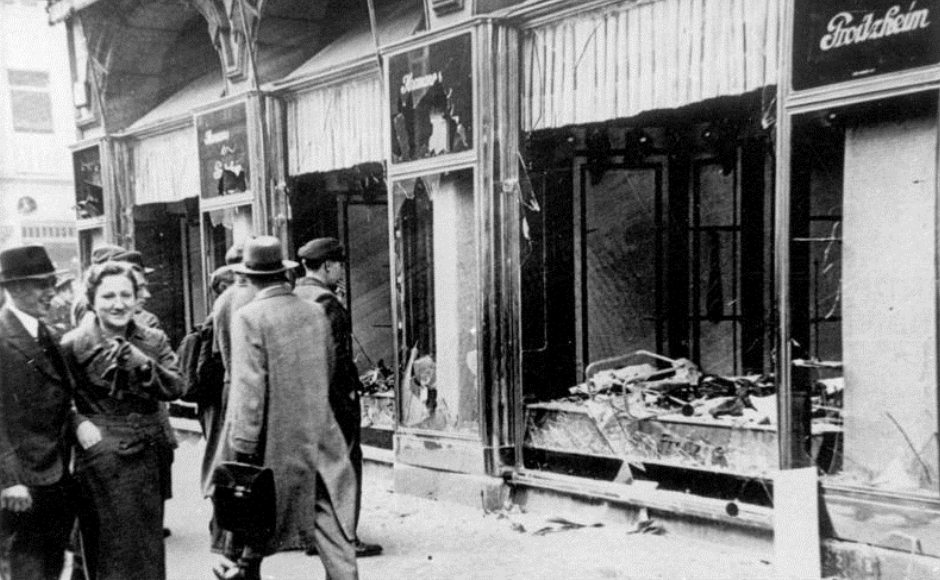 One account relates to the treatment of elderly people.
"Old and ill Jews, on complaining of stomach aches etc, are taken to the patients room in Concentration Camp X," the passage states.
"There they will be forced to take one to two pints of castor oil.
"Then they are taken into the open air and told to stand erect.
"No matter what kind of weather, they will have thus to stand up to 10-12 hours."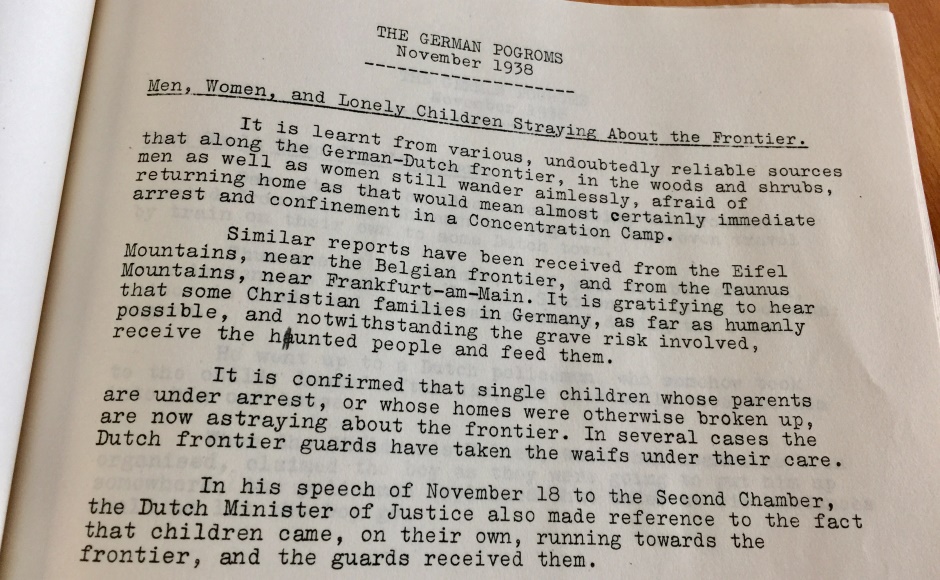 A Scandinavian Christian doctor reported the following incident in Berlin.
"On riding a car through Fasanenstrasse, a Jew was suddenly set upon by a gang of youths and in a few minutes severely beaten up.
"An onlooker who showed signs of indignation was also attacked.
"It seems worth noting that the thing was perpetrated not only by the common mob, but also by men wearing the badge of the Nazi Party."
A Dutch Christian man who was in Munich during the Pogrom reported the seizure of Jewish businesses.
"I happened to be with two businessmen who had received orders for 'compulsory Aryanisation' of their business and were to be induced, under irresistible compulsion, to recognise that Aryanisation.
"A businessman in that same house who refused to sign the relevant document was knocked down with a stick before my very eyes."
Jubilation
A report from Austria relates to the destruction of synagogues.
"Jewish communal life in Vienna has been blotted out," it reads.
"Some 60 synagogues have been rendered unfit for use as a result of dynamite attempts, fire and demolition.
"In some districts of Vienna, especially in the Leopoldstadt, the Jew district, the ritual utensils and prayer books were publicly burnt and the crowd burst into exultant jubilation when this medieval display was enacted."
The account states that many Jews clothed in ritual garments were "chased through the streets of the city."
Another report states: "The Police, SS and SA appear to have been under instructions to arrest all Jewish men between 18 and 60.
"They would "call" at Jewish dwellings, more often than not under the pretext of searching for arms."
One account speaks of the arrest of 30,000 people in Vienna.
"The men were massed in narrow, insanitary, emergency confinements," it reads.
"In the horse stable of the Vienna Police Barrack, some 5,000 people were placed and compelled to stop there standing for 36 hours, without any kind of food.
"At the same time they had to do military drill, boxing and were made to slap each other and even rubbed (horse) filth on each other's faces.
"Whenever the officer in charge thought those atrocities not atrocious enough, the guards would join in and ensure the proper degree of cruelty."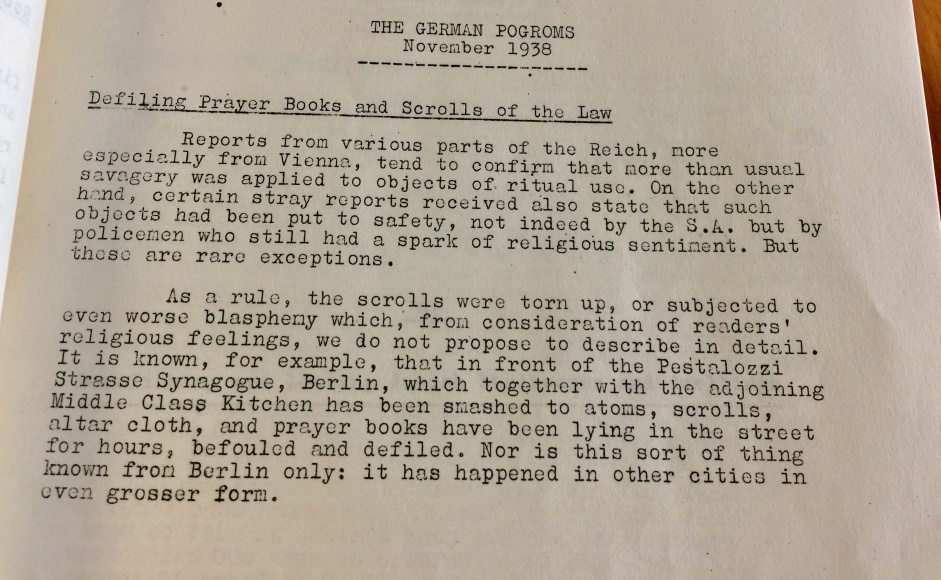 Mirella Yandoli, Interfaith Programme Officer for the Church of Scotland, said: "This archive is a timely reminder of both what happened 80 years ago and also the responsibility of the Church to act and draw attention to this hatred then and now.

"We need to take this anniversary as an opportunity to reflect on how easy it is to fall into the position of bystander and do nothing but lament.

"I view it as the Church's responsibility to examine and challenge antisemitism and prejudice in our own organisation and continue to look at how we can call it out in the public sphere.
"Collaborating with other faiths and Interfaith Scotland on the topic of hate speech and crime in the youth or parish setting, has become a key priority of the Church's engagement in interfaith relations.
"This is partly in response to the increasingly hostile climate for minorities across the world and local initiatives that highlight problems here in Scotland.
"I hope to expand this work so that individual members and leaders within the Church can better understand how it arises and build capacity to challenge it.
"The most important thing we can do is to listen to those who are affected first and foremost before we decide how we can be an ally."