Devastation as council budget cuts signal end of church
Published on 17 September 2018
A "lifeline" church in North Lanarkshire is being forced to close down due to local authority budget cuts.
Cumbernauld Old Parish Church has operated a Sunday worship hub at the Forge Community Centre in the Balloch area of the town for 31-years but it will shut from October 1.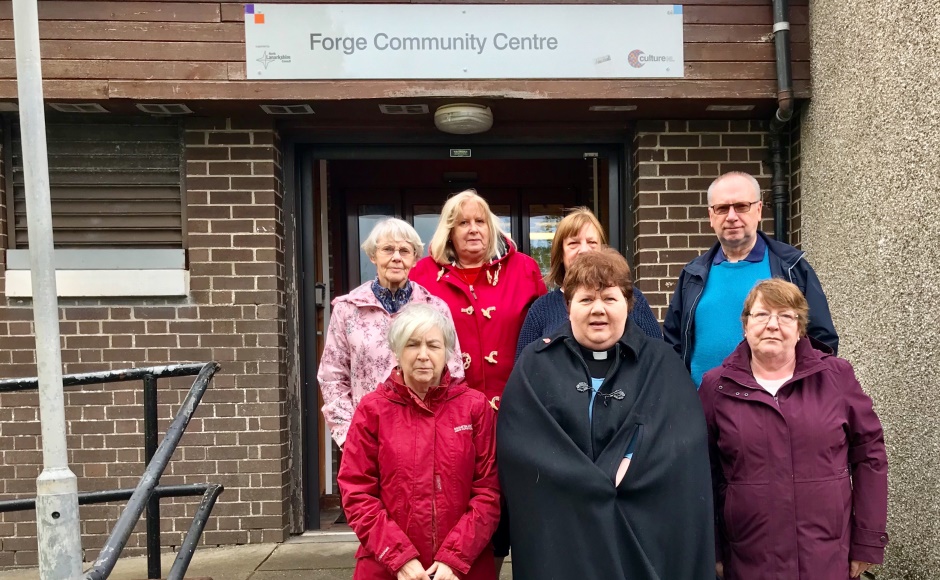 Minister, Rev Elspeth McKay, said a decision taken by Culture NL, an arms-length body operated by North Lanarkshire Council, to only rent space to groups on weekdays to save money has left worshippers "shocked" and "devastated".
Around 40 people regularly attend the 11.45am service at the Forge Community Centre, which Culture NL describes on its website as one of the region's busiest.
Way of life
Mrs McKay said: "The weekly service at The Forge fulfils the spiritual needs of many people in the congregation and the community.
"We are all truly devastated by the decision to deny us access to a building, the only Church of Scotland in the parish north of the M80 motorway.
"The motorway is a physical barrier for people.
"Services have been taking place there for many decades and we have a very faithful and committed group of people attending.
"Families have had long attachments to The Forge services - children have been baptised there and many milestones have been celebrated.
"For many in the congregation and the community, Sunday morning worship at the Forge is a way of life, if not a lifeline."
The community centre is also the venue for meetings of the Brownies, Boys' Brigade and Ladies Circle, all organisations affiliated to Cumbernauld Old Parish Church.
Common sense
Mrs McKay said it was essential that people of faith, especially older people, had a place to worship within walking distance of their homes.
"For these reasons, the offer of alternative facilities at The Muirfield Community Centre or the New Town Hall - which are not even in the parish - is not an option," she added.
"It is a hopeless situation and I cannot for the life of me understand why the council doesn't just give us a key so we can continue to use the centre for an hour on Sundays.
"That would be a good, common sense solution."