CrossReach creates Cal the Octopus to support work with children
Published on 5 March 2018
Church members are learning about the Scottish Government's approach to child wellbeing with the help of Calamari SHANARRI, a knitted octopus with an important message.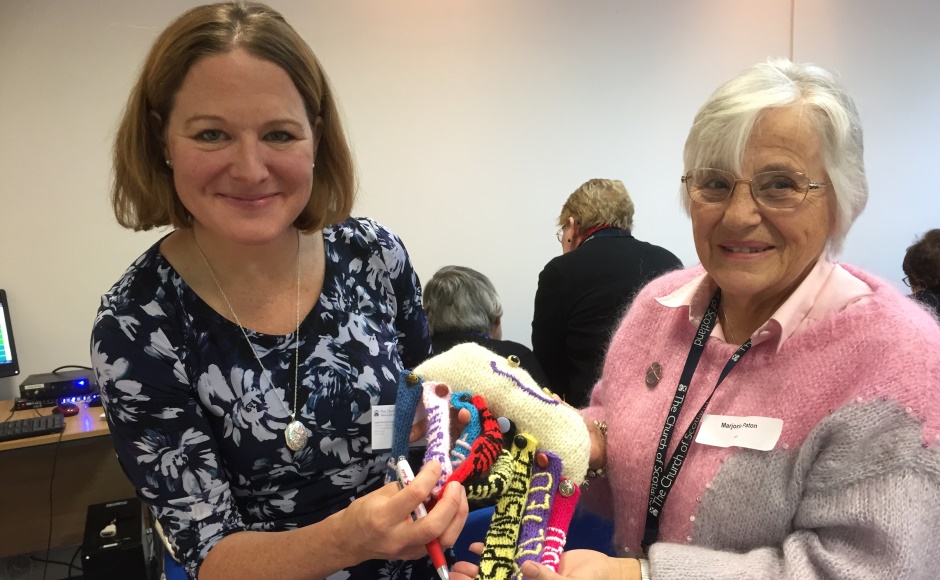 CrossReach Development Advisor Tanya Anderson created Calamari SHANARRI (or 'Cal' for short) to teach those working with Children and Families about the eight key 'feelings' that make up the Getting It Right For Every Child (GIRFEC) approach.
Designed as an interactive toy, Cal can be used with children to talk about the eight feelings, identified by the government as important for children's wellbeing.
Each of Cal's eight legs represents one of the feelings:
Safe.
Healthy.
Achieving.
Nurtured.
Active.
Respected.
Responsible.
Included.
Together they form Cal's last name, SHANARRI.
The 'getting it right for every child' approach
Ms Anderson launched the new interactive resource with The Guild's resource coordinators earlier this month. Calamari SHANARRI makes learning the eight indicators fun, she said:
"Children enjoy interactive play, colour, creativity and fun. Art and music are used frequently in many of our services, especially with children and young people.
"To start to encourage our clients and staff to learn more about GIRFEC and make it a common terminology in everyday activities, an interactive tool was needed."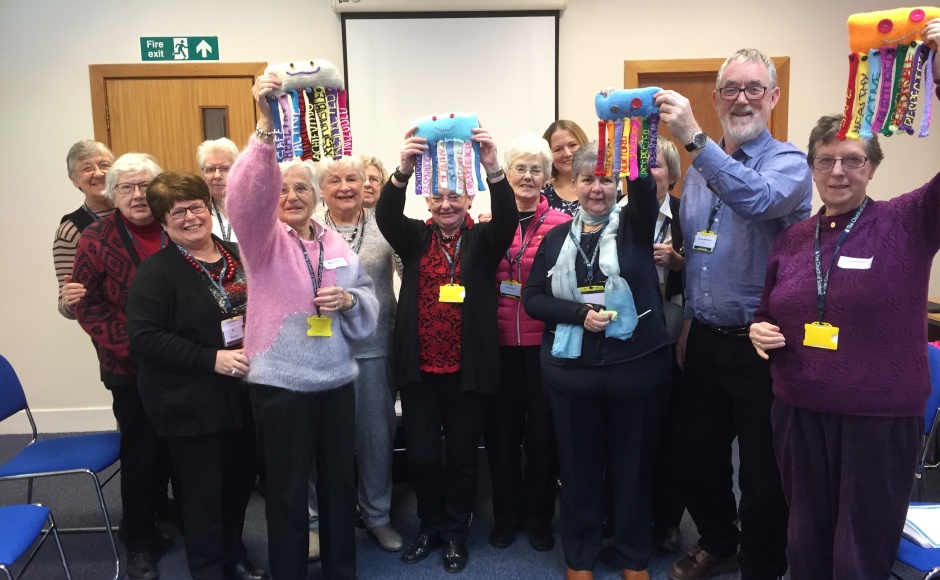 Understanding what children need
Isobel Booth-Clibborn, Children's Development Worker, said the new interactive resource will be a great help to The Church of Scotland's work with children and young people.
"It is important that we, in our churches, have an understanding of this approach and can play our part in helping all children to grow to become all that God intends.
"Using Cal will help us all understand what children need, how we can contribute to that and will offer a fun interactive way to explore these areas with all groups in our churches."
During the Year of Young People 2018, The Guild will be using Cal to engage with many of their Church groups to increase awareness of the wellbeing of children and young people.
Getting It Right For Every Child is the Scottish Government's approach to improving life for children. The aim is that all children in Scotland are given every opportunity to develop to their full potential and become confident, responsible and productive members of society.
The nation-wide approach puts the rights and wellbeing of children and young people at the heart of the services that support them – such as early years services, schools and the NHS, as well as organisations such as CrossReach.
Find more information on the Scottish Government's campaign.
To learn more about what these eight indicators consist of, CrossReach have produced a helpful downloadable resource guide, which includes how to knit your very own Cal .
More information on Calamari SHANARRI and ideas of ways the tool can be used can be found on the Year of Young People resource pages