Congregations invited to make a film about their faith
Published on 19 December 2018
Congregations, church groups, and Guild members are being encouraged to get creative by making a short film about their faith, with a prize on offer for the winning entry.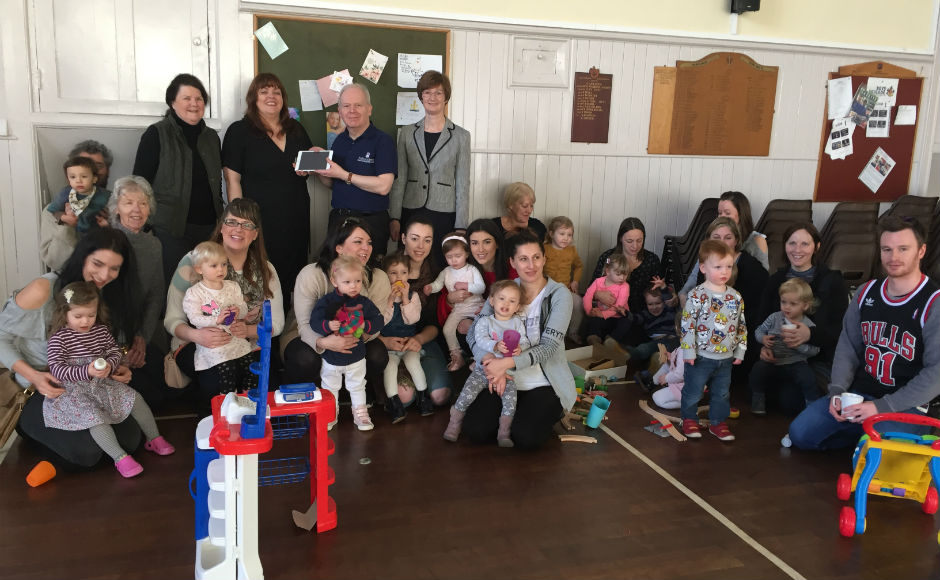 This year's Show & Tell competition will tie in to 'Walking With…', the theme of Rt Rev Susan Brown, Moderator of the General Assembly, during her time in office.
Each video must be three minutes or less and will be assessed on how it explores 'Walking With…', and whether it's informative, imaginative and inspirational.
Please note the deadline has now been extended to Thursday 31 January to allow more time for congregations to take part.
Walking with...
'Walking with…' is open to interpretation and could feature anything from a spiritual walk to a project combating isolation.
Rt Rev Susan Brown said:
"So many of our congregations are doing so many things that make a big difference to the communities in which they live and work.
"This is a chance to share the simple and the dramatic!
"Why not involve the local school in the production?
"Who is it you walk with where you are?
"Tell us - we want to hear and to share your work."
Tips on how (and how not!) to film your videos
You can watch this helpful video for tips and tricks on how to film a great video submission.
Last year's Show & Tell entries were asked to depict community engagement and ranged from a musical memories café for those with dementia in Springburn, Glasgow, to a library café in Oxnam Parish Church, near Jedburgh.
The winning entry from Northesk Parish Church followed the toddler group and congregation building a Jonah-themed float for the annual 'Honest Toun' festival in Musselburgh.
It provided a way that the church could celebrate a burgeoning toddler group and show the efforts the congregation makes with the wider community.
First prize will be £350 in gift vouchers for the winning congregation or church group.
Submit your video
To submit an entry please send it on a DVD by Thursday 31 January to:
Show & Tell,
Mission & Discipleship Council,
121 George Street,
Edinburgh
EH2 4YN.
Or you can, email Rob Rawson with a link to the video on YouTube or another similar video platform.
Please note, each church is allowed to submit one entry only.