Church-wide sports event to kick off in Perthshire this autumn
Published on 10 July 2018
As excitement builds for the finals of the Wimbledon and World Cup tournaments, Church of Scotland congregations are invited to take part in 'Equip for Sports', a Scotland-wide event that will help churches connect with more people in their communities through sports activities.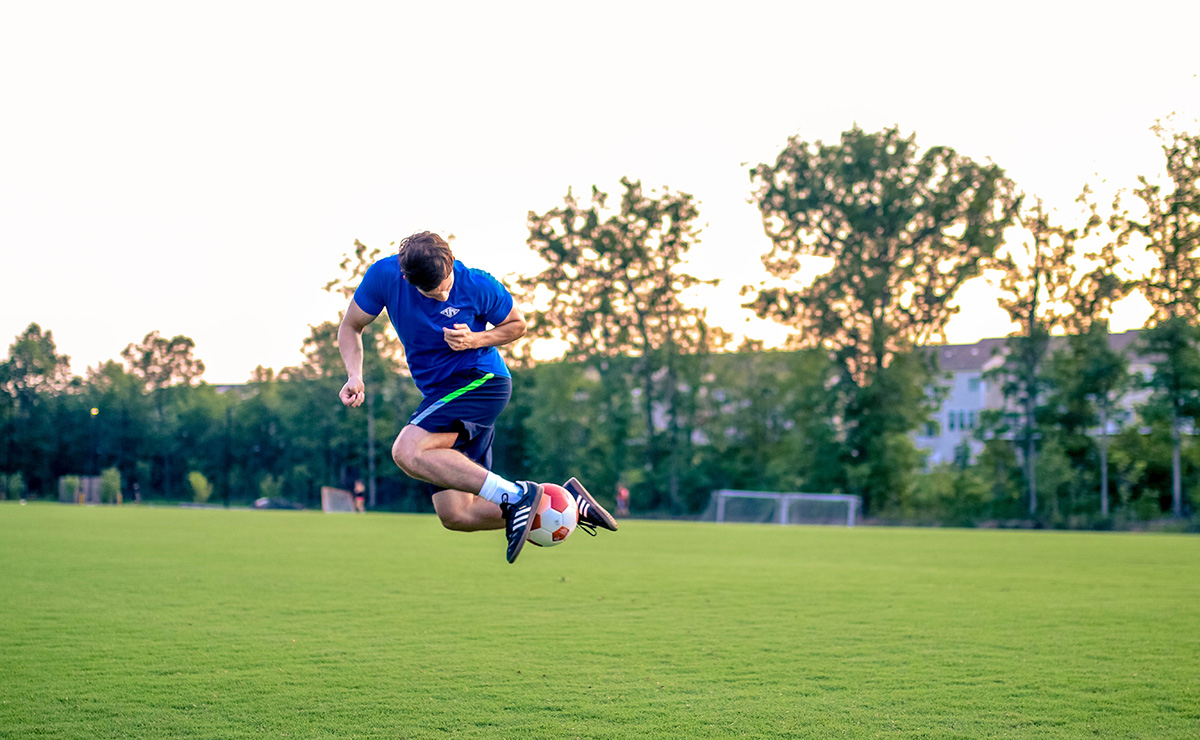 Mark Fleming, Chaplain Support Director of Scottish Football with Sports Chaplaincy UK, will be speaking at the event in Perthshire on 8 September, looking at how sports can be used to reach out to local communities and with people of all ages and abilities.
Sports Chaplaincy UK is a Christian charity which aims to see an expression of God's love and compassion practically demonstrated in every community through sport, by providing and supporting chaplains in every professional and amateur sport in the UK and Ireland.
With a choice of workshops to attend on the day, including topical discussions and sporting activities, there's something for all congregations to participate in, whether you're already involved in sport or just starting out.
Sport has universal appeal
Rob Rawson, Mission Development Worker (East), who will be hosting the sporting activities, said:
"In a year of great sporting episodes, this is such an appropriate event for us to have. Sport has such universal appeal, it would be daft not to use it in reaching out for the Gospel."
Rev Neil Urquhart, Minister at Fullarton Parish Church in Irvine, who will leading the discussion on 'Recognising & Developing a Sports Parish', added:
"We've got to learn that Jesus is out there in the sporting world – in all situations – and He wants us to look, to learn, to listen and to see how we can join in what He is doing."
Echoing both Neil and Rob's sentiments, Robbie Morrison, Mission and Development Worker (West), said:
"Barely a week goes by where I don't talk with someone about sport, or take part in playing team sports with friends.
"I believe the church has a great opportunity to provide a place where people can come together, either to participate or spectate, and this event aims to encourage churches to give it a shot, to try something new."
As part of the Church of Scotland's ambition to help congregations to engage meaningfully with their communities in a shifting cultural space, the Mission Development team hopes to inspire and support congregations in responding imaginatively to missional challenges.
From discussions to hands-on activities
This year's programme of workshops and activities will feature:
Getting the Ball Rolling (with Robbie Morrison)
Come and hear from churches currently using sports as an outreach to their communities, and be part of a conversation to help shape a resource that could be used for congregations across the country.
Christians in Sport (with Kirsten Ross)
We will consider how you and others from your church can engage with the hundreds of sports clubs and communities and share the good news of Jesus, in both actions and words.
Hands-on Sports (with Rob Rawson)
Have fun while learning how to run a variety of quick and simple games for any number of people, using traditional indoor sports such as table tennis, pool, and Unihock. Be prepared to have a go – it's better felt than telt!
Recognising & Developing a Sports Parish (with Rev Neil Urquhart)
God is into sport and loves people who do sport! Encouraging Christians to be 'salt and light' in sport and leaders to find new and imaginative sporting opportunities, teaching new life skills and helping people to get closer to Jesus through sport.
Previous Equip themed events have included 'Messy Church', 'Equip for the Arts' and 'Fresh Expressions', covering topics across the Mission and Discipleship Council's remit. The events are open to anyone and the variety of talks and workshops means there has been something to interest most members of church congregations.
Showcase your church's work with sport
Does your church currently use sport as a way of connecting with your community?
We are offering churches the opportunity to share their work with others attending the conference, and will have an exhibition space in the foyer.
One complimentary ticket will be offered for every church taking advantage of this offer.
For more details, please get in touch with Diane Knowles, Development Assistant: Church Without Walls.
The Equip for Sports event will take place on Saturday 8 September from 10am-3pm at Bankfoot Church Centre in Perth. Tickets cost £14.
A free shuttle bus will be available to attendees to take people from Perth train station to Bankfoot Church Centre.
To book your place, see the Equip for Sports event page.