Church welcomes call to relax asylum seeker work rules
Published on 2 November 2018
The Church of Scotland has welcomed calls to let asylum seekers work in the UK while their cases are being assessed.
Scottish Conservative MSPs have joined other political parties in urging the UK Government to "relax" the rules and allow them to take jobs.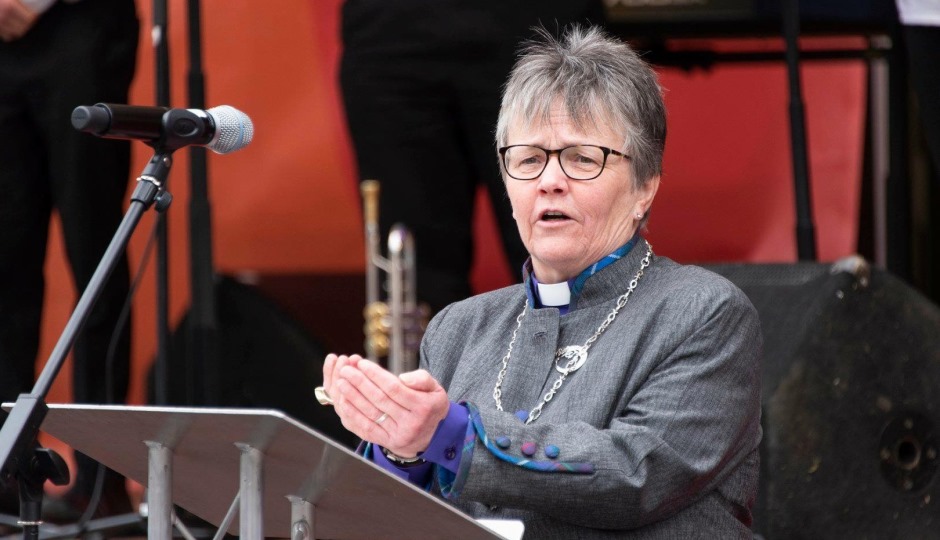 Rt Rev Susan Brown, Moderator of the General Assembly, said allowing asylum seekers to work would help them retain their dignity, self-worth and contribute to the economy.
Maqsood and Parveen Umeed Bakhsh have not worked for nearly seven years while they await a final decision on whether they can stay permanently in Glasgow with their teenage sons, Somer and Areeb.
In Pakistan, they worked in auditing and nursing respectively and being forced to live in limbo, due to the technicalities of their case, has taken a toll on their mental health.
Expertise
Mrs Brown is supporting the Kirk's campaign to stop the family from being deported to Pakistan which they fled in 2012 because they were persecuted for their Christian faith.
More than 90,000 people have signed petitions calling on the Home Secretary Sajid Javid to ensure they stay in the UK and Prime Minister Theresa May has promised that the case will be reviewed.
The dangers facing Christians in Pakistan have been sharply highlighted this week by mass protests against the acquittal of Asia Bibbi, who spent eight years on death row on false charges of blasphemy.
Mrs Brown said: "The long wait while individual asylum cases are assessed could be so much easier if people were allowed the dignity of working so that they can offer to Scotland, much needed skills and expertise.
"It would mean those seeking asylum would regain a sense of worth and value and those who criticise them for being a drain on the state, would be silenced as these new arrivals contributed to the society hosting them.
"This seems to me to be a win-win for everyone concerned."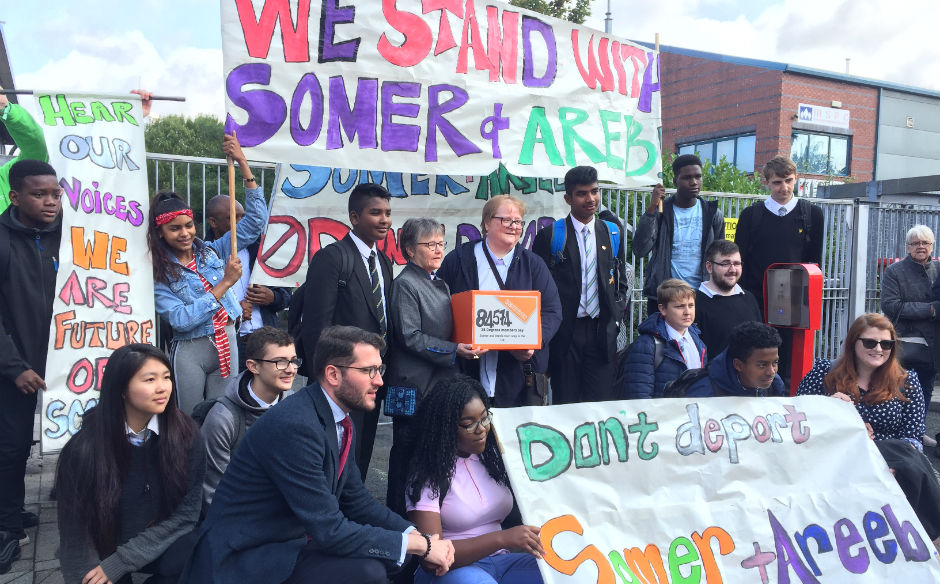 Under present rules, asylum seekers are generally only allowed to work if they have waited more than a year for a decision on their application, and are able to fill a role on the official "shortage occupation" list.
Mrs Brown said: "I can only imagine what it feels like to have run from threat and then to be faced with a system that treats you with suspicion and bit by bit, chips away at every ounce of your confidence by not allowing you to be like everyone else.
"Maqsood and Parveen came to Scotland, not to sit back and do nothing.
"They came here to live lives that might contribute to the local community and to Scotland.
"They are both highly qualified and have skills our nation needs, but they have not been allowed to use them.
"They are not even allowed to volunteer or to brush up on those skills by completing formal courses to make them work-ready.
"The effects are dehumanising – of both Scotland and the family."
Equally valued
A debate entitled "A Place of Safety: Supporting Asylum Seekers in Scotland" took place in the Scottish Parliament yesterday.
South of Scotland Conservative MSP Michelle Ballantyne said: "It is important to provide asylum seekers with basic amenities, but we could do more.
"During the time it takes to go through the process of seeking asylum—which can be years—we need to ensure that we do not put people's lives on hold, waste the skills that people have or prevent them from developing as people.
"If we do not ensure that asylum seekers have the opportunity to make a meaningful contribution to their own lives as well as to their host nation, we do everyone a disservice.
"For that reason, the UK Government should investigate relaxing the rules for asylum seekers looking for work in the UK."
Skills
West of Scotland Conservative MSP Jamie Greene said he agreed that people coming to this country should be able to maintain the skills with which they arrived.
"We think that they should be equally valued members of the communities and the countries to which they have chosen to come," he added.
"Therefore, those people who choose to stay should be welcomed, but those who wish to return to their native countries should do so with the skills that they need to rebuild those countries."
Aileen Campbell, Scotland's Cabinet Secretary for Communities and Local Government, accepted an invitation to meet with the Umeed Bakhsh family, members of Possilpark Parish Church in Glasgow, to discuss their case.
"I am very willing to meet Bob Doris MSP and his constituents to explore whether there are ways that the Scottish Government can help," she added.
At First Minister's Questions at Holyrood yesterday, Nicola Sturgeon said: "We often find that people who come here seeking asylum are highly skilled and highly educated.
"I strongly believe that they should be allowed to work and make a contribution while they are here, as so many of them want to do."
Church of Scotland congregations the length and breadth of the country are actively working to support asylum seekers and refugees.
The Kirk is a leading member of the Scottish Faiths Action for Refugees group.