Church prays and supports aid efforts in Indonesia
Published on 5 October 2018
The Moderator has written a special prayer for the 1.5 million people who have been affected by the devastating earthquake and tsunami in Indonesia.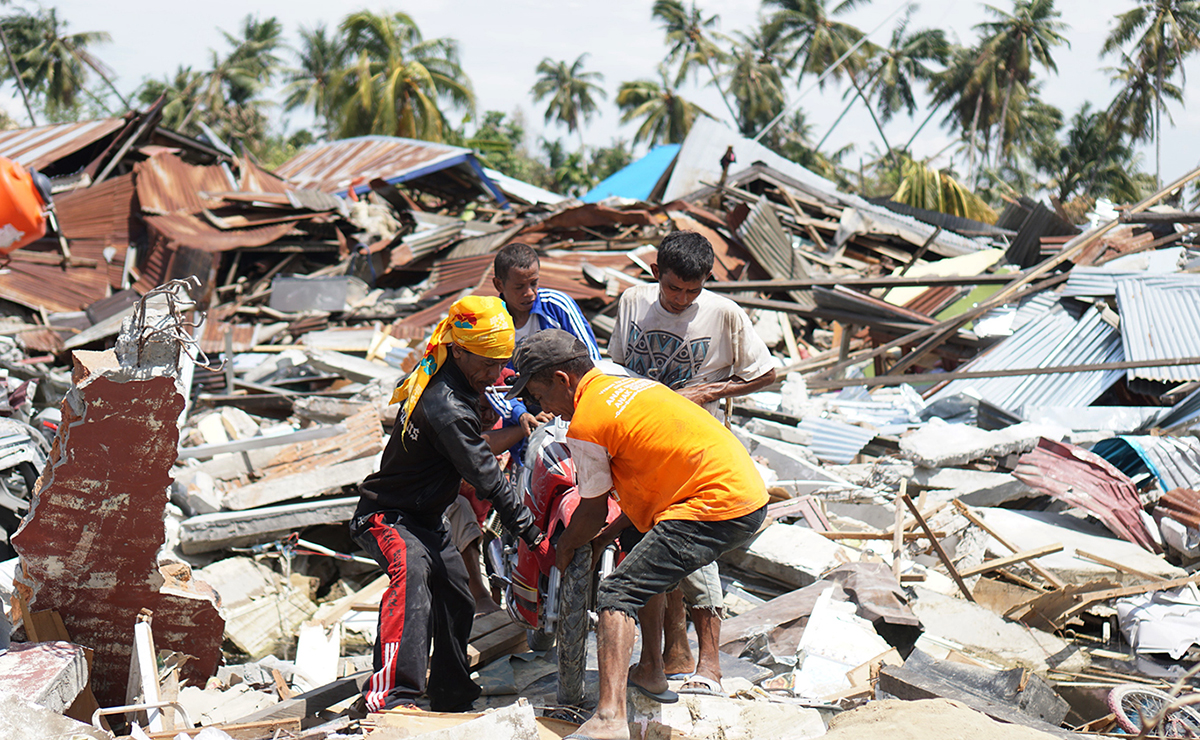 More than 1,300 people are known to have died following the earthquake and tsunami, which struck the island of Sulawesi on Friday 28 September.
Charities report conditions remain very difficult with many people still without clean water, food, medical supplies, sanitation and shelter.
Rt Rev Susan Brown and Rev Dr Richard Frazer, convener of the Church and Society council, are appealing to church members to support Christian Aid, which is helping get emergency supplies to those in need.
Rt Rev Susan Brown's prayer
When things happen that cause devastation,
When lives are lost through the powerful disturbance of the natural world,
Remind us of your presence in the midst of chaos and your call to reach out with hearts and hands.
Let our tears mingle with yours, Lord.
They need our support
Rev Dr Richard Frazer said:
"This tsunami has shocked the world and affected the lives of more than 1.5 million people in Indonesia.
"Many people have lost loved ones, their property and livelihoods are in tatters, they need our support.
"During his life Jesus often met and cared for people at the points of struggle and strife.
"As Christians we are called to live out a self-giving concern for the wellbeing of others, particularly those in need.
"Through this appeal we have the opportunity to support our partners such as Christian Aid to make a real difference."
Saving lives
Sally Foster Fulton, head of Christian Aid Scotland said:
"Swift action will no doubt save lives - this tsunami caused chaos quickly, but continues to kill slowly.
"By providing emergency food, clean water, medical care, shelter and sanitation to the 200,000 plus people in immediate need and offering support to the 1.5 million people affected, you, aid organisations, the Indonesian government and the local communities rallying round to respond make a powerful alliance.
"Donations to this appeal are an investment in someone's future."