Church members visit Bosnia as part of first all-women's delegation
Published on 13 April 2018
Very Rev Dr Lorna Hood will co-lead the first all-women delegation from the Remembering Srebrenica Scotland charity as it heads to Bosnia to build new links between Scotland and organisations representing female victims of the Bosnian war.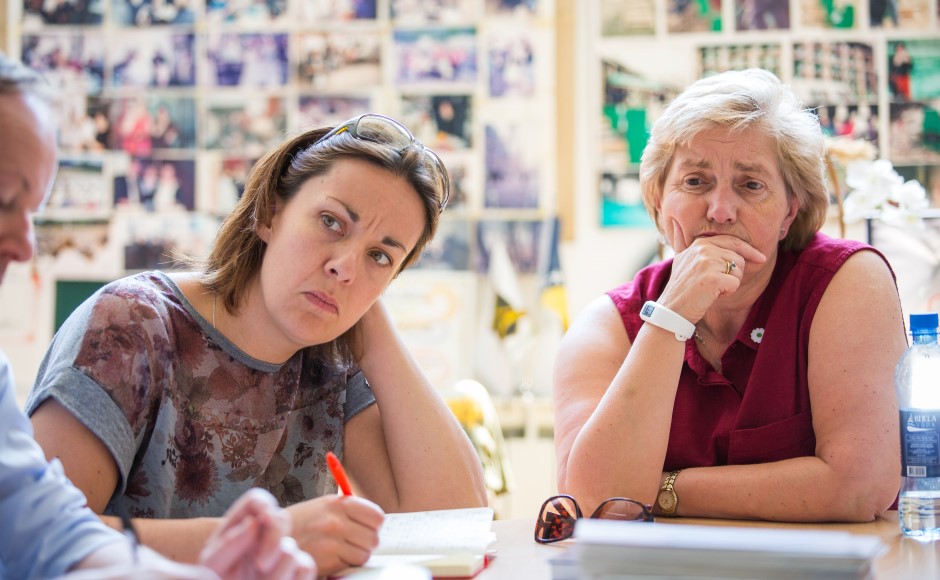 The 12-member delegation led by Dr Hood, chair of Remembering Srebrenica Scotland and Kezia Dugdale, MSP, will depart for Sarajevo, Srebrenica, Tuzla and Zanica today.
They will seek to build close ties with organisations and women in Bosnia, ensuring that women and girls in Scotland can learn about the genocide that took place.
Dr Hood, who first got involved with the Remembering Srebrenica charity during her year as Moderator, said: "Over 1,000 people from the UK have visited Srebrenica as part of our work programme, each coming home with a new understanding of the genocide to pass on to people and ensure we never forget the victims.
"On this trip, the delegation will learn first-hand about what happened in Srebrenica, and the importance of tackling hatred and intolerance to help build a better, safer and more cohesive society for everyone.
"This is our first all-women delegation, with a particular focus on gender violence. It will be deeply distressing at times, but we are committed to raising awareness of the genocide."
Church elder Fiona Buchanan will represent Christian Aid on the delegation which also includes representatives from organisations such as Young Scot, Colleges Scotland, Glasgow Caledonian University, Amina Muslim Women's Resource Centre and the Glasgow Women's Library.
In 1995, Bosnian Serb forces led by General Ratko Mladić massacred 8,372 men and boys in the greatest atrocity on European soil since the Second World War.
Remembering Srebrenica keeps their memory alive by organising commemoration events. This year, the charity is focusing on breaking the silence on women's experiences of the genocide.
Between 20,000 and 50,000 women were raped during the war from 1992 to 1995, and thousands lost husbands and fathers. This will be the 11th delegation from Remembering Srebrenica Scotland to the area.
In Bosnia, the delegation is scheduled to meet: Dr Fatima Dautbašić-Klempić, a survivor of the death march and the only female doctor in Srebrenica during the war; the organisation Medica Zenica which supports survivors of sexualised wartime violence; the organisation Mothers of Srebrenica; and Bakira Hasečić, president of the Association of Women Victims of War.
Ms Dugdale met Bakira on a previous visit to Bosnia, and has arranged for her work to be highlighted as part of the Glasgow Women's Library's 'Women on the Shelf' initiative which celebrates inspirational women.
Bakira, who campaigns for women who were raped and sexually abused in the Bosnian War, will receive an honorary degree from Glasgow Caledonian University later this year.
Lothian MSP Kezia Dugdale said: "My visit to Srebrenica in 2017 was a harrowing experience. I travelled to an old refugee centre where the UN Dutch forces took in 5,000 women and children before turning everybody else away. The men they turned away were all slaughtered.
"On this trip, I want to learn more about the often-forgotten female victims of the war – the women who lost husbands and fathers, and the unimaginable torture they endured.
"We will witness not just the bullet holes and mortar shells that have left their mark, but the scars on the souls of the women who were left behind to pick up the pieces. To this day, they still strive for peace and justice.
"I know we will come home with a greater knowledge of the genocide, and hope to forge new links between Scotland and the organisations which represent female victims of the Bosnian war."