Church members gather to consider technology in worship
Published on 23 March 2018
Kirk members, ministers and elders from across eight presbyteries attended a day consultation in Lanark to take a critical look at the use of technology in worship.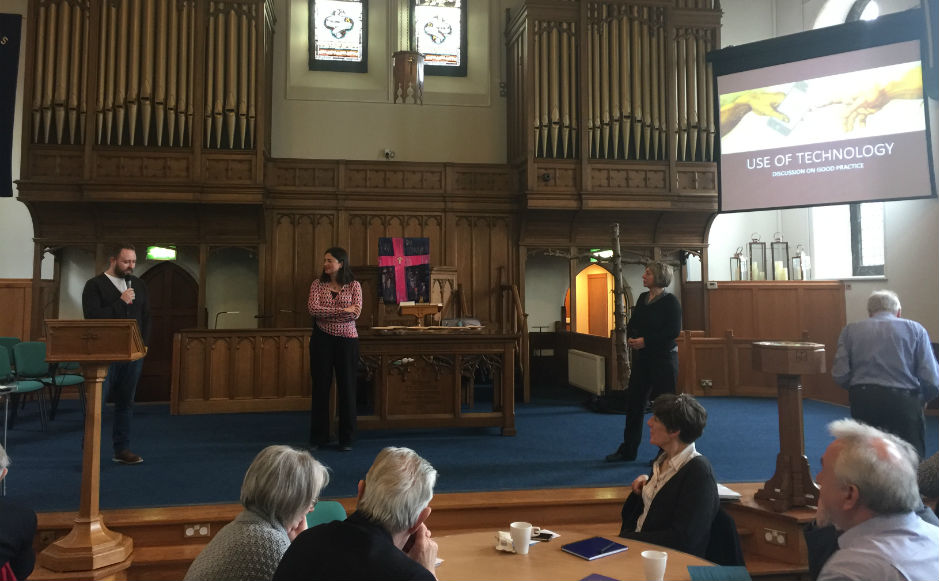 Organised by the Church Service Society, this 'Technodoxology' consultation brought together over 40 church members to consider the impact of new technologies on worship, asking such questions as 'How can smartphones, tablets, screen images and other digital developments enhance our experience of worship?'
Case study
Rev Bryan Kerr hosted the event at his newly refurbished church, Greyfriars, and the setting provided an ideal case study of a building equipped with the latest modern technology, including a screen.
He described how the more flexible space enabled the congregation to worship in more imaginative ways, as well as host a number of other community groups, and how its Sunday worship, through streaming, reached more people than came to church each Sunday.
The refurbishment had brought some difficult questions which had to be carefully weighed up.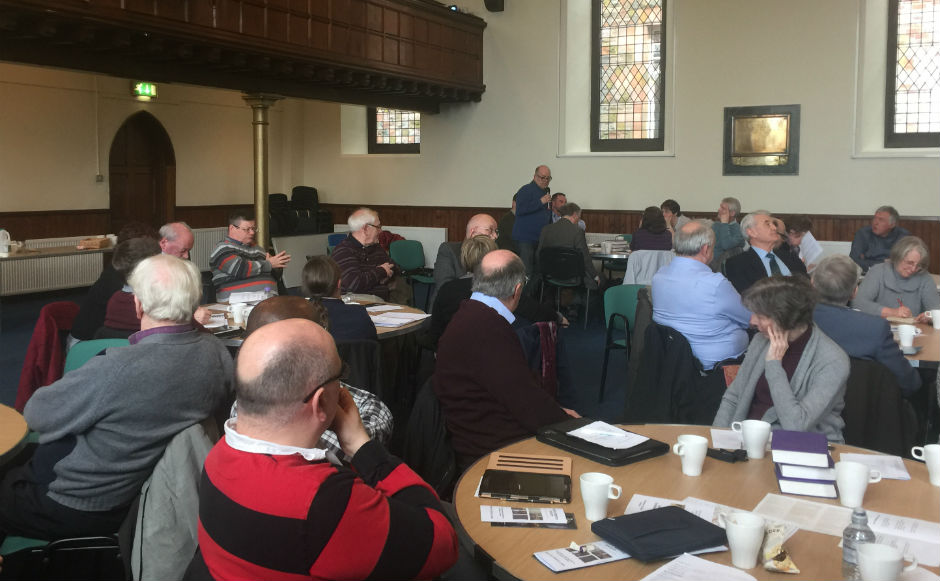 A critical approach
Graham Maule of the Wild Goose Resource Group of the Iona Community gave the main address on 'Technology and Worship – theory and practice'.
Dr Maule laid down some principles to consider, quoting from several philosophers who had written about communication.
His arguments offered plenty for congregations to consider:
When new technology is used within worship, the experience may not be better than beforehand, but it will be different—when organs were introduced into churches, for example, the Scottish tradition of strong unaccompanied congregational singing was lost
Churches should be careful not to commit to technology they are unable to support from within their congregation
New types of technology may not suit a congregation's style of worship
Screens in churches do not automatically increase the feeling of participation –and in some cases can do the opposite.
Questions
An afternoon of discussions covered a wide range of issues including:
Is there a danger that technological considerations could get in the way of full and engaging worship?
When should a church spend (or not spend) on technological changes?
Will modern technology be the Saviour of today's Church—or a false messiah?
Would Calvin, Knox and Benedict have used PowerPoint?
With a diverse range of congregations represented, the conference looked at both the opportunities and the costs of using technology in worship.
The use of screens in churches, for example, drew a mixed response. One attendee said, "They're good for standing up singing to God. You get the chance to be a bit innovative and put different images up."
However, others felt that words scrolling down giant screens during worship can be distracting.
Rev Dr Douglas Galbraith, secretary of the Church Service Society, said:
"The Consultation broke new ground in laying down some principles of how to approach the use of these exciting new technologies – so that, like the many developments in human expression and communication through the centuries, we make sure they increase both the reach and the depth of our worship.
"We hope, in consultation with the Mission and Discipleship Council, to make known the outcomes of the consultation."