Church member to fill key role for Boys Brigade in North East
Published on 16 February 2018
The Boys' Brigade has appointed Banff Parish Church member Beth Ball as its Development Officer for North East Scotland.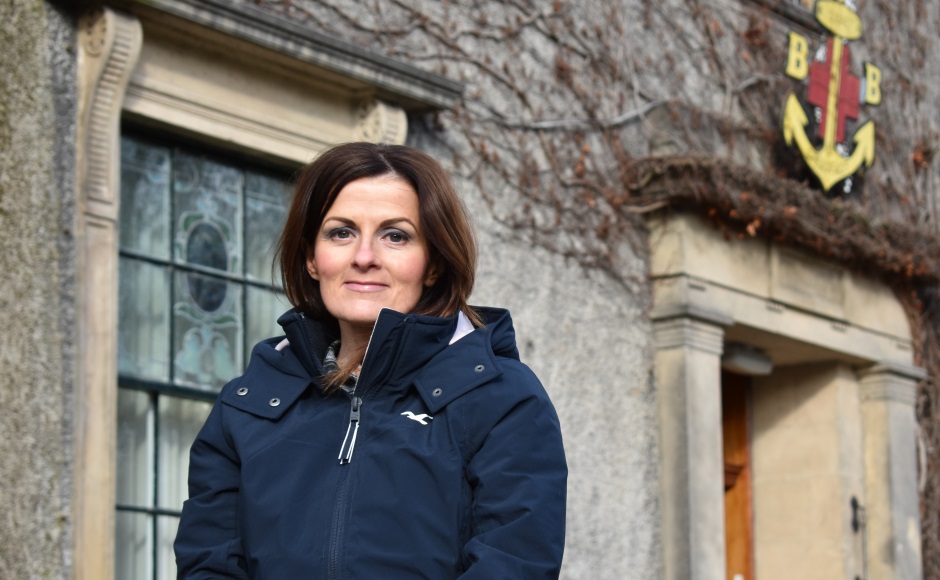 Ms Ball will work with the 39 BB Companies in the region to help them grow their membership, share best practice and promote the good work the Boys Brigade does within the local community and its partnership with local churches.
A volunteer with Deveron FM radio station, she has worked with children and young people for the past 20 years, having honed her skills as a nursery teacher, nanny and play ranger, as well being a Childcare Assessor for Moray College supporting students in childcare and education studies. She previously worked as a Church Officer in Cults.
She said:
"I am looking forward to meeting all the BB companies in my area and finding out how I can support and help to promote the wonderful work they are already doing.
"I feel passionately that each child should be given opportunities to reach their full potential, and the BB gives that opportunity to all. I am excited to be starting my own adventure with the BB, and honoured to represent an organisation which offers so much to young people."
The organisation partners with nearly 1400 churches of all denominations that use its programmes and resources to engage over 45,000 children and young people each week across the UK and the Republic of Ireland.
For many churches, The Boys' Brigade provides a bridge into communities that they otherwise might find difficult to access.
John Sharp, The Boys' Brigade Director for Scotland, said:
"We're delighted to have Beth on board. Beth's passion for volunteering and experience of working with children puts her in a great position to support our groups to grow and flourish.
"This is the first time we have had a local development officer in the area for many years and I know that Beth will be working with our existing groups, churches and the wider community closely to ensure more young people can experience the range of activities and opportunities we offer."
Find out more about the work of The Boys' Brigade