Church member reflects on a lifetime of music and service
Published on 31 August 2018
A "lucky" organist who has dedicated more than half a century to serving his church has spoken warmly of his time supporting the congregation in their worship.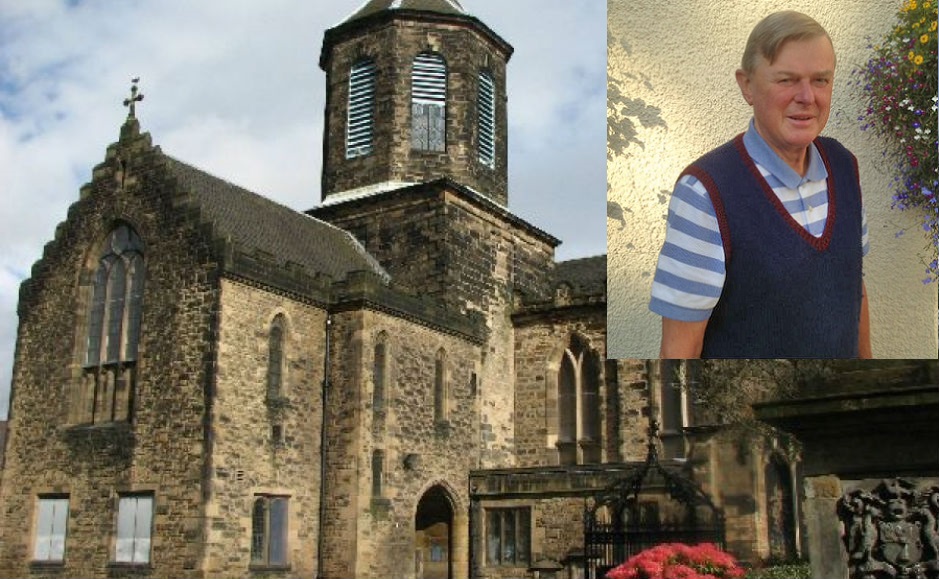 Robert Tait, 76, has been a member at Falkirk Trinity Church, formerly Falkirk Old & St. Modan's Parish Church, for his whole life.
"During my time at Falkirk Trinity Church I've known six ministers, and for whom I've been the organist for five of them," he said.
Long-service
Last year Mr Tait, who was born in Falkirk, received long-service awards for marking 50 years as an elder and organist in the same church.
In 1966 he was appointed as the organist and choir master of the congregation.
Mr Tait was awarded an MBE for services to music in this year's Queen's Birthday Honours despite having "no idea" he'd been put forward for one.
At high school one of his music teachers taught him the piano, and happened to be a renowned organist so encouraged his pupil in this direction.
Mr Tait had his weekly lessons on the famous organ at the Church of the Holy Rude in Stirling and was invited by the Kirk Session of Falkirk Old Parish Church to take up the permanent role of organist and choir master.
"Over the years I've seen many different styles of worship", he said.
"As well as leading congregational hymns the choir has sung unaccompanied motets, anthems ,and more contemporary music."
As the church's musician Mr Tait is happy to perform anything from Bach to more modern composers such as Tippett.
He is full of praise for the "supremely loyal" members of his choir, who meet once a month and practice before each service.

Aside from adapting to people's busy lives with fewer choir practices Mr Tait is also keen to cover a range of music.

"I'm very eclectic in my taste".
"There's a hymn to the tune Dunoon by Kenneth Leighton .
"I also like Repton by Hubert Parry".
"I wouldn't like to say I had any specific favourites, though."
Highlights
Other highlights have included a decade of musical exchanges with a church in Schüren, Dortmund, Germany, and serving on the committee that produced CH4.
Despite an already busy schedule in music education, Mr Tait began and then ran the Falkirk Festival Chorus for 44 years, retiring only last year with a final poignant performance in which his son played the cello continuo part.
"The first performance we ever did in Falkirk was of Handel's Messiah and for my last performance with them we also did Messiah," he said.
Mr Tait, who is married to fellow musician Christine, puts his years of dedication down to being "lucky enough to be surrounded by people who like making music" and plans to continue supporting Falkirk Trinity into the future.
Rev Robert Allan, minister at Falkirk Trinity, praised the long-serving organists saying: "He is an excellent musician, who has served the community in all sorts of area, not only the church.
"His playing remains lively in worship."
For more information about Falkirk Trinity choir please visit their website.