Church holds Christmas Eve party to support families facing hardships
Published on 19 December 2018
A congregation is holding a special Christmas Eve party for the children of asylum seekers, refugees and people facing hardship due to changes to the benefits system.
Springburn Parish Church in Glasgow is spending nearly £3,900 to ensure that 68 families dealing with difficult circumstances enjoy some festive cheer.
The party, funded by donations raised through online crowdfunding, is being held in the church hall on December 24 from 10am-2pm.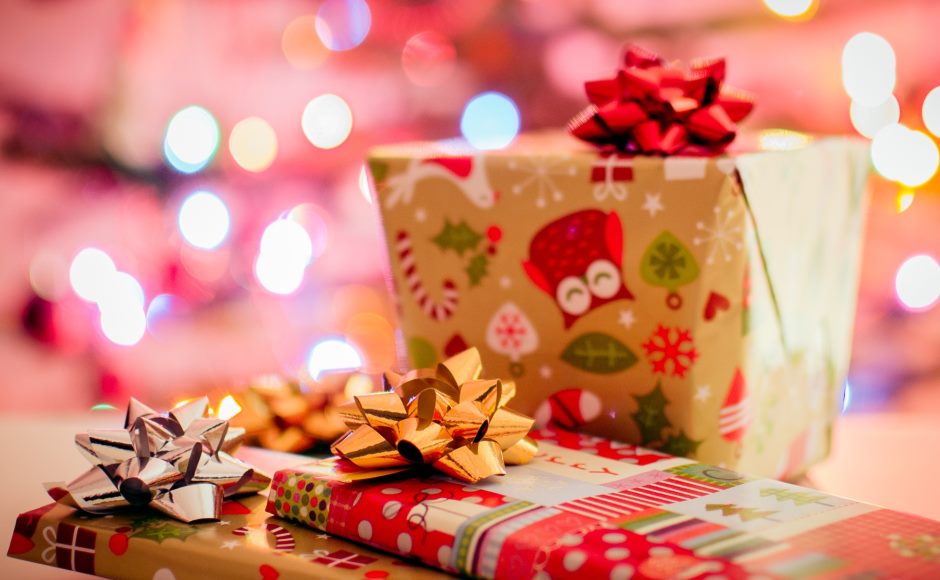 Families referred by organisations including a local primary school, housing association, ng Homes, foodbanks and Marie Curie will be each given a £50 Tesco voucher.
The initiative has the support of Paul Sweeney, MP for Glasgow North East, and Bob Doris, MSP for Glasgow Maryhill and Springburn, who have oversight over how the money is distributed.
They paid tribute to people who made donations and described the love and compassion shown to the community by the church as "inspirational".
Warmth and love
Springburn Parish Church minister, Rev Brian Casey, who is leading the fight to prevent 10-year-old orphan Giorgi Kakava from being deported, said around £500 would be spent on preparing the hall for the party.
He said many families have already spent money on presents so it is likely that the vouchers will be used to buy food and Christmas decorations for their homes.
Rev Neil Galbraith of Cathcart Old Parish Church in Glasgow has donated around 50 presents, gifts left over from a Christmas party he hosted, to Springburn Parish Church.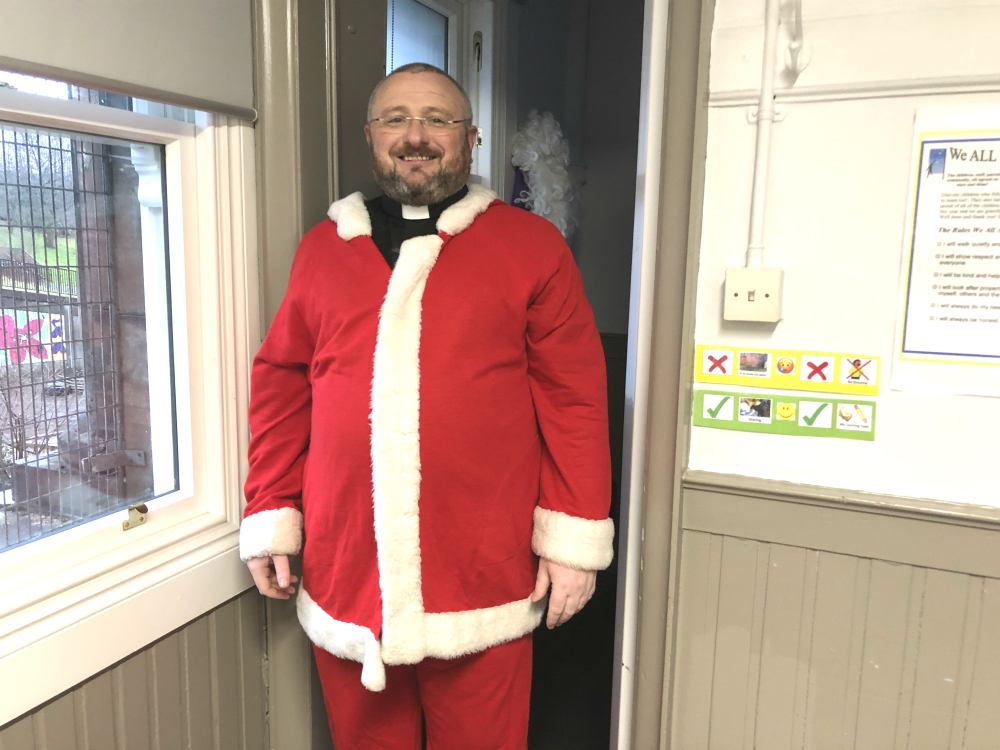 Mr Casey said the Christian faith calls on its followers to offer welcome and hospitality to the stranger, especially the vulnerable.
"My congregation and I are very grateful to all the generous people who donated money to ensure that disadvantaged families in the parish get some Christmas cheer," he added.
"I have been the minister here for four years and during that time I have witnessed first-hand the impact of austerity, benefit sanctions and a hostile environment for refugees and asylum seekers.
"It has been heartbreaking.
"So our event is tinged with sadness because it shines a light on the number of people locally who are feeling desperate at this time of year.
"We are delighted that we can offer some help but acutely aware that whatever we do will never be enough."
A total of £4,060 was raised through crowdfunding but deductions were made in transaction charges which means £3,876 is available to be spent on festivities.
According to the Scottish Government, there are around 5,000 asylum seekers currently living in Glasgow – more than any other single area in the UK with numbers greater than Liverpool and Birmingham combined.
UK Government rules mean that asylum seekers, many of whom live in deprived areas like Springburn in the north of the city, are not allowed to work so families are forced to survive on benefits and charitable giving.
Mr Doris said: "The warmth and love shown by Rev Brian Casey and the local Church to support those most in need has been inspirational.
"So has the response to the call for donations.
"Congregations in my constituency often provide real leadership in making those most vulnerable feel welcome and offer support.
"That has certainly been the case in Springburn.
"I wish everyone involved a happy and peaceful Christmas."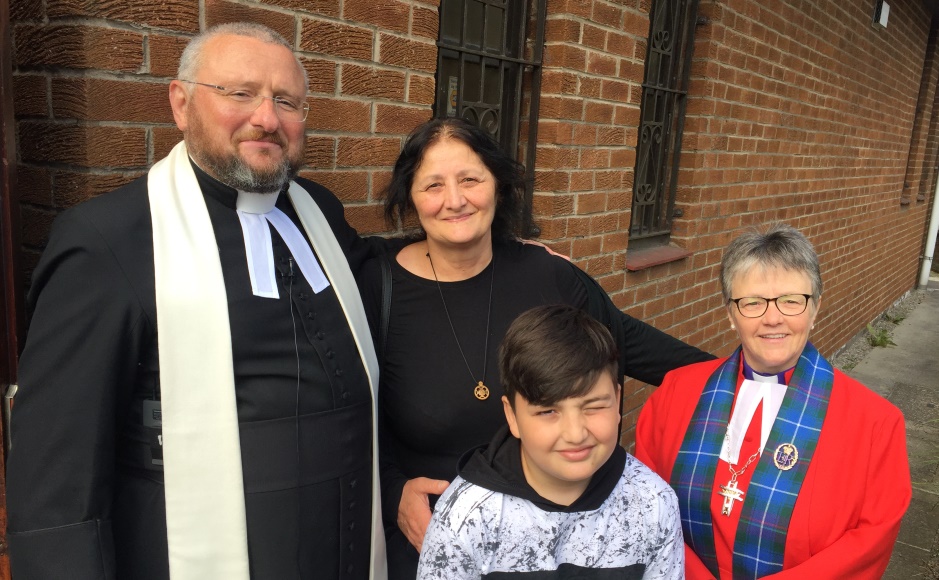 Mr Sweeney said it was easy to often overlook people who are lonely and vulnerable at this time of year.
"Springburn Parish Church are reaching out to those who are facing hardship and making sure that everyone has the opportunity to feel loved and supported," he added.
"I feel outrage that our welfare system has been so damaged by the action of austerity that such measures are needed at all to help those in crisis.
"But it speaks to the compassion of our community that they are willing to make this effort."
The Church of Scotland has called for the roll out of Universal Credit, which merges six benefits into one monthly payment, to be halted and amended following concerns that delays in payment would cause vulnerable people even more hardship.