Bogle Band to make rare appearance at Vine Trust charity event
Published on 6 August 2018
A former Moderator and his band will give a make a rare appearance during the Edinburgh Festival Fringe to highlight the work of the Vine Trust, a charity which provides healthcare, homes and support for orphans in Peru and Tanzania.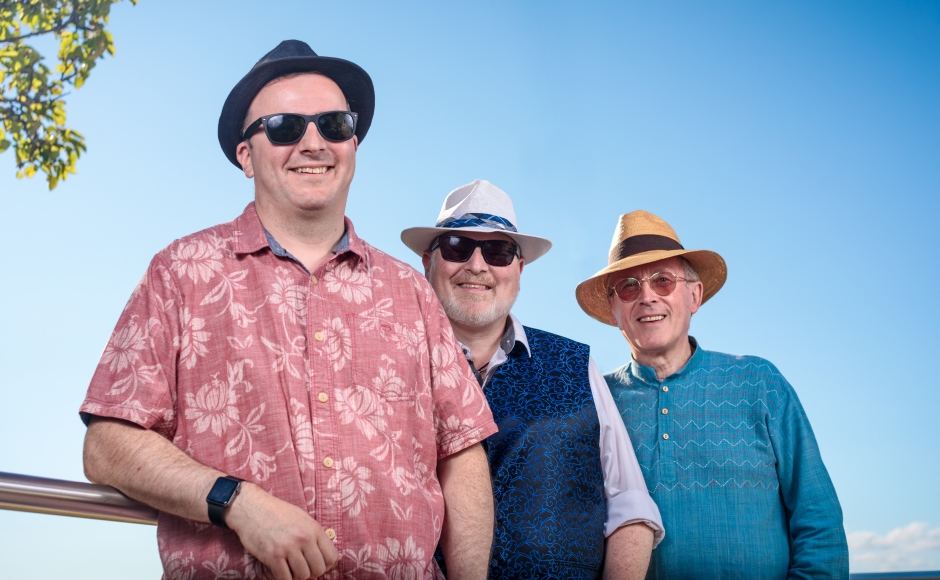 Very Rev Albert Bogle, who was Moderator of the General Assembly of The Church of Scotland in 2012-13 and now runs the Kirk's digital ministry Sanctuary First, will perform with his Bogle Band on the Vine Trust Barge, Prince of Wales Dock, Leith, Edinburgh on the 11 and 12 August. The events are free but limited to 70 people with tickets available on Eventbrite.
Mr Bogle said he is excited to be hosting the event on the charity's barge.
"When I was a parish minister in Bo'ness I was privileged to participate in the creation of Vine Trust, Sanctuary First and the Bogle Band as part of our congregation's ministry and I am delighted they continue to evolve and to support each other.
"I hope people from all walks of life will come along to enjoy a wonderful evening of stories and songs while also learning something about the Vine Trust and Sanctuary First."
Plan to build village for orphans
The Vine Trust, whose patron is HRH The Princess Royal, sent its second medical volunteer ship to Peru last year. The trust has sent another medical ship, the Jubilee Hope, to Tanzania's second-largest city Mwanza on Lake Victoria. It also plans to commence building a village in Tanzania to care for orphaned children who have lost their parents to the AIDS virus.
The Vine Trust is a great example of a charity enabling the church to partner with businesses, healthcare workers and the wider community to make a big difference in the lives of some of the world's poorest citizens, Mr Bogle added.
"We are now looking for volunteers to help build the village.
"Next year I hope to lead two 'vision trips'—one to Tanzania and if there is enough interest, another to Peru.
"These kinds of visits enable people who are interested in supporting our work to understand the issues facing communities in developing countries. They will have fantastic opportunities to see the medical ships in action and to witness the start of the village building programme."
"In the past I have accompanied people from the corporate world and also from churches. Parish ministers, elders and CEOs are among those who have come out to see the work and have returned as valuable ambassadors for the poor.
"This is an opportunity for people to be inspired and to see how charities, Churches and industry working together can make a real difference at a local and global level.
"I also hope that people will be interested in how our Sanctuary First ministry is connecting through the internet with people who may not be connected to a church but are exploring new ways to express their faith."