Winnie the Pew - blessed teddy bears ready for new homes
Published on 16 October 2018
A church in South Queensferry held a special service to bless more than 400 teddy bears which will be sent to traumatised children around the world.
The colourful toys collected by Queensferry Parish Church are aimed at providing some comfort to distressed youngsters, many of them orphans, who have been caught up in civil wars, famines or natural disasters.
They were knitted by members of the congregation, such as Nan Letton who is 96, or donated by people in the surrounding area.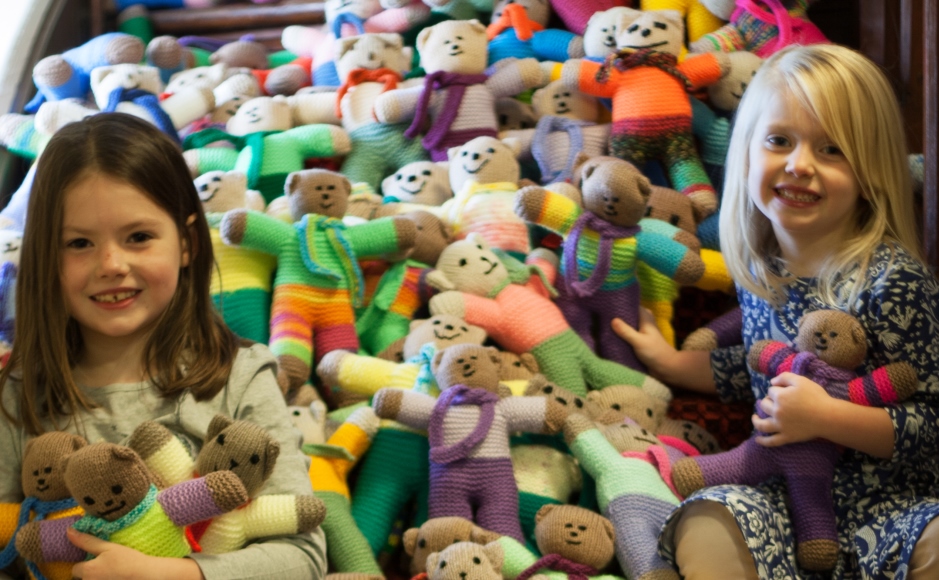 Rev David Cameron, minister of Queensferry Parish Church, said: "We had a special service of blessing for these hand knitted travellers who are just about to head out across the world to be gifted to children in places such as Syria, Ukraine, Haiti, Belarus and Mexico.
"Listening to the report on where they were travelling, I was struck by the fact that so often when I hear these place names it is to report something tragic and testing, not least for the children involved.
"It is good to hear that something as simple as a wee teddy was going to brighten up and bless someone's day."
Blessed are the teddy bear makers
The teddy bears will be distributed to children across the world by charities such as Hand in Hand for Syria on behalf of Queensferry Parish Church, which sent off 274 soft toys earlier this year.
The congregation first got involved in the Teddies for Tragedies project in 1999, when the knitting pattern initiative was championed by the local Church of Scotland Guild.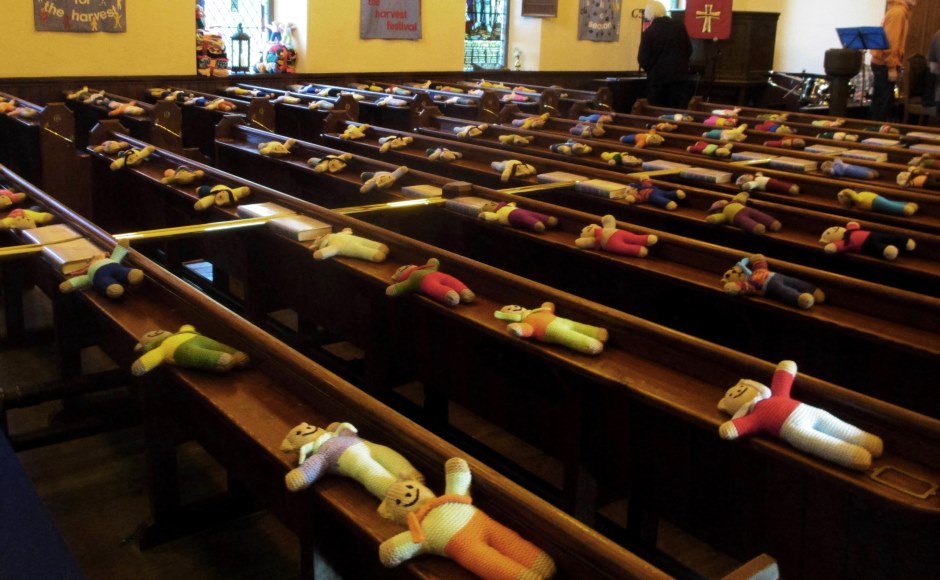 Since then, more 7,000 bears and other knitted items such as beanie hats, blankets, scarves and mitts, have been distributed to youngsters in places including Nepal, Romania, the Greek Islands and Scotland.
Imagining how a teddy bear makes a child feel, local organiser Norma Brown said: "When you hold it your natural instinct is to hug it, and when you do, you get a feeling of love for this teddy that is all yours, to keep with you forever.
"Then you think, 'wow someone who lives in a country far away knows I exist and cares about me enough to make this special teddy and send it to me as a gift'.
"And you feel loved and this gives you faith, that despite everything, there is good in the world somewhere.
"This in turn gives you hope for your own future, that things may not be quite so bad now and might be a little bit better soon."
Bear necessities
People who would like to bring a little joy to vulnerable and scared children do not have to be Kirk members to get involved in the project.
The service was held on September 23.