Ambitious plans for new education campus in Erskine take a step forward
This fantastic timelapse video shows the leaps and bounds of ambitious plans to open a "first class" education campus in Renfrewshire.
The two-storey modular building at Erskine Waterfront designed for the Kirk's social care arm, CrossReach, will provide a high standard of education for around 30 children, aged 8-16-years-old.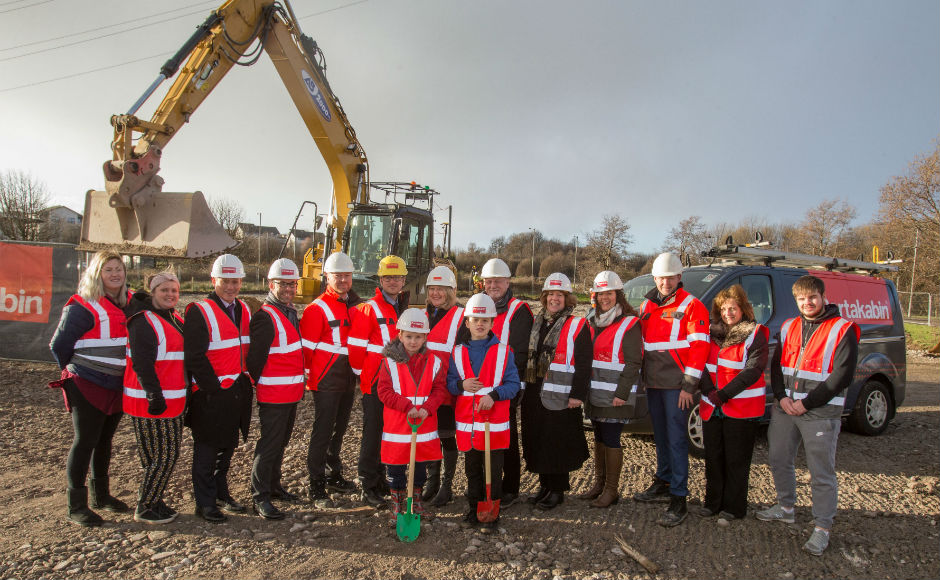 Over 40 modules in total have been designed, engineered and constructed to engineering tolerances at the Portakabin manufacturing facility in York over the past few months.
In that time, extensive groundworks have been undertaken to prepare the site, in incredibly challenging conditions.
As well as bright, modern classrooms and office space, there are also plans to develop the green space around the site for the benefit of the local community.
Over the last four years, there has been a move away from CrossReach's larger care and education provision at Geilsland School in Beith, Ayrshire and Ballikinrain School near Balfron in Stirlingshire to a model of smaller community houses, which will be clustered round a central education hub.
Sheila Gordon, director of Children and Family Services at CrossReach, said: "We have been delighted to work with Portakabin in order to build a new education campus.
"The location combined with the campus structure and layout will ensure that CrossReach can continue to provide first class learning opportunities for children and young people."
Cradle to the grave
CrossReach provides cradle to the grave services across Scotland, employing more than 2,000 people and scores of volunteers.
It is one of the largest social care providers in Scotland and has been providing residential care and education for children, who for various reasons cannot live with their families, for over 25 years.
CrossReach is leasing the ground, opposite the Pandamonium Play Centre on Kilpatrick Drive, from Renfrewshire Council.
It is expected to take possession of the campus at the end of this month.
The existing education team and pupils will move from their current base in Ballikinrain to the Erskine site in August for the start of the new school year.
The offsite construction of the modules which make up the new school building have meant that the local community and neighbours have not been disrupted, with offsite recording 90% fewer vehicle movements than traditional construction around the site.
Milestone
Gregor Hood, Regional Hire Manager for Portakabin Scotland, is pleased to see the programme moving ahead as planned.
"It's a well-known fact that offsite construction is faster than traditional building methods and we're delighted to have hit this first milestone for CrossReach to programme," he added.
"Groundworks and construction of the modules happen simultaneously, reducing our overall time on site; one of the biggest benefits of offsite.
"We've been working hard through some challenging weather and a changeable environment so it's fantastic news for the project team to celebrate this momentous stage in the project."