A reflection on Advent
Published on 24 December 2018
Rev Gary Noonan, minister at Houston and Killellan Parish Church, reflects on his first Advent since his ordination in July.
I remember speaking to a minister once and I asked them what their plans were for the Advent season…they replied jokingly 'to survive!'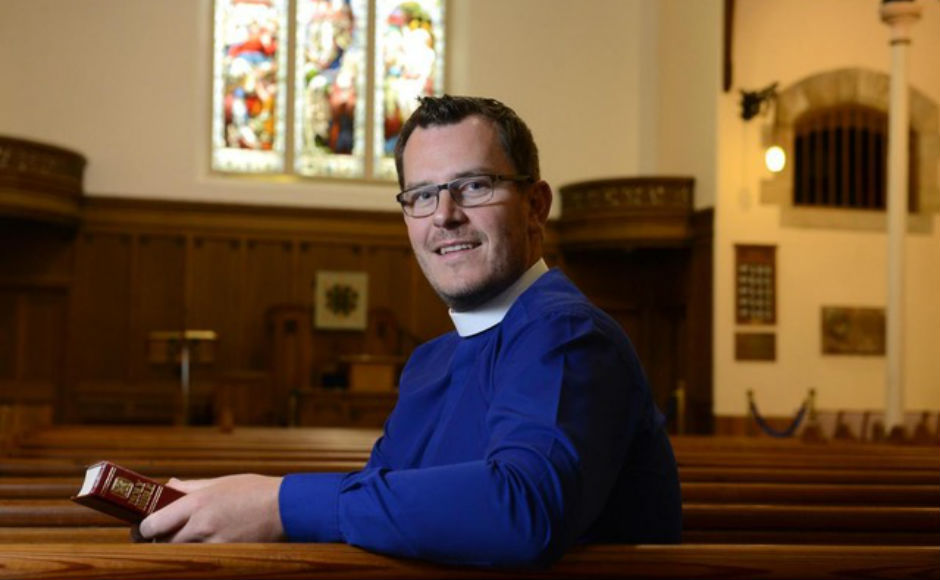 Having only been in my first parish for a few months, I realise how busy it is and all consuming it can be.
For me it's important to remember, although it's a busy time of year, there are lots of great things happening, a time when many people from our community, who may not regularly attend church, come through the doors, which is a great blessing. A time of joy for many, and yet for some a reminder to others of loved one's no longer with us.
Looking ahead to the busy calendar, I hear the words C.S Lewis wrote 'always winter and never Christmas', describing the imagined world of Narnia in 'The Lion, the Witch and the Wardrobe'.
We can get stuck in the busyness of Christmas, and the commercialism of the event, which is now starting before Halloween is past. It's easy to forget that Advent is our season of hope.
The promise of advent is that light and hope will win in the end, even when it seems far off. If a helpless baby can bring such hope into the world, then surely we can play our part.
In a world that is getting harder by the passing week, as followers of Christ it is surely up to us to set people free and give them sight that this world is still loved and cared for by God. The best way we can do that this advent, when we come into contact with more people than at any other time of year, is to spread the love of God…and that is what will strive to do in Church this Advent and beyond.
As the final verse of Christina Rossetti's well loved carol, Love Came Down at Christmas puts, it:
Love shall be our token,
Love be yours and love be mine,
Love to God and all men,
Love for plea and gift and sign.
When Jesus was born, Christmas came into the winter of our lives, bringing real and lasting hope. So this Christmas, let us open our hearts, minds and lives to all that God offers, and share the love that came down at Christmas with each other and all the people we meet.