Mission and Discipleship Council
Newsletters
Due to technical difficulties arising from one of the Church's newsletter delivery platforms, we have suspended issuing both our e-newsletter and the Children and Families newsletters. We hope that a resolution will be found soon but in the meantime our apologies for the delay in sending this information to our subscribers.
The Mission and Discipleship Council resources God's people in the Church of Scotland in their worship, witness, mission and discipleship.
This is to enable and empower the Church to share God's love in the name of the Father, Son and Holy Spirit. We are mindful of the changing contemporary culture of Scotland and beyond but also recognise our heritage within the history and life of the Church of Scotland.
The focus of our work is to stimulate and support presbyteries and congregations:
To reflect critically on our practice and places of worship, and bring about creative change
To communicate the good news of Christ's message
To engage in mission beyond our walls
To nurture in all a discipleship of learning and service
To have a renewed vision that understands what it is to be the body of Christ through the Holy Spirit
Connect, Resource and Inspire
The way that focus is delivered by the Mission and Discipleship Council is captured in three words, connect, resource and inspire. It is our hope that supportive networks are created, an authentic resourcing process is developed and results in an integrated approach that meets local needs. Inspiration stems from sharing with others the good work delivered by all in the Church, ecumenical partners and agencies throughout Scotland and beyond, aspiring to be in step with God's Spirit.
The aspirations we have for our contribution into the life of the Church of Scotland is that:
More are able to worship God
More feel at home in their place of worship
More are able to follow Jesus
More are able to lead
More are able to be church anywhere
More are informed in their faith
Resourcing Mission Website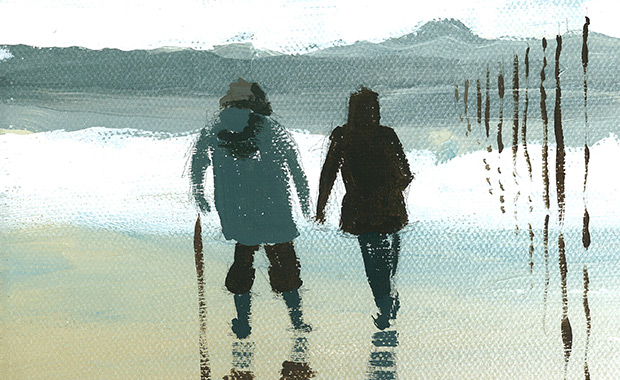 The work of the Council is characterised by events, publications and online resources, available to all congregations of the Church. We equip individuals for leadership and provide tools to explore what it means to be a Christian today and how to give expression to the faith within us. An extensive range of these resources can be found on www.resourcingmission.org.uk
E-news is our regular information update through a monthly newsletter which allows you to focus quickly on your area of interest and need. Sign up for the Resourcing Mission newsletter.
Who delivers this focus?
The work of the council is serviced by staff teams comprising of team leaders, development workers and administrators. These teams are called Congregational Learning, Church Without Walls and Resourcing Worship.
Congregational Learning
Congregational Learning encourages continuing Christian development and aim to support the maturity, growth and equipping of disciples. Through learning in congregations, signposting of resources, online facilities, regional and national gatherings we will nurture an ethos of faith seeking understanding that empowers all in the Church to grow in Christ as we worship, learn and serve together.
The following areas describe our work:
Church Without Walls
The team helps congregations engage meaningfully with their communities, share the Christian story with confidence, and respond creatively to shifting cultural trends. Find out more about Church Without Walls.
The team work in collaboration with Ministries Council, we are in partnership with Fresh Expressions.
Resources
Responsible for the church's award-winning magazine, Life and Work, the Commissioning Editor of Saint Andrew Press, the Kirk's publishing house.
Resourcing Worship
Resourcing Worship helps to provide a focus for worship resources and works with congregations to develop worship locally while helping to identify the emerging patterns of spirituality and prayer for today.
The Resourcing Worship produces weekly resources for the support of those who are engaged in the leadership and development of worship in congregations.
Visit our worship section for resources including Common Order, which contains a wide range of services and prayers, Pray Now, daily prayer guide with meditations, and Celebrating Holy Communion, which includes a commentary on the various aspects of Holy Communion and a CD with a range of resources and materials for teaching and discussion.
CARTA: Committee on Church Art and Architecture
The Committee advises and assists congregations when carrying out renovations, alterations and reordering of interiors, installing of stained glass, tapestries, memorials, furniture and furnishings and developing their building for worship.
For queries relating to Church art and architecture or worship and doctrine visit the CARTA section of the website or email us at gentrustees@churchofscotland.org.uk. You can also visit the CARTA pages on Resourcing Mission to see resources that are helpful for congregations considering alterations to their buildings.
Scottish Storytelling Centre
The Scottish Storytelling Centre is the home of Scotland's stories.
The Centre is the ideal place to:
Discover live spoken storytelling
Develop your own storytelling skills
Find out more about storytelling in your area
Tel: 0131 556 9579
Email: reception@scottishstorytellingcentre.com
www.tracscotland.org/scottish-storytelling-centre
Our membership
The convener of the Mission and Discipleship Council is the Rev Norman Smith. There are a further 23 members appointed by the General Assembly, one of whom is also appointed to the Ecumenical Relations Committee.
The director of Stewardship is also a member of the Council, as are members appointed from the General Trustees, the Guild, the Parish Development Fund and the Scottish Churches Community Trust. There is also a representative from the Committee on Church Art and Architecture. At least three of the members of the committee have specific expertise in each of the areas of education and nurture, mission and evangelism and worship.
Contact for all staff, resources or more information
Email: mandd@churchofscotland.org.uk
Phone: 0131 225 5722 (Ask for Mission and Discipleship)
Address:
Mission and Discipleship Council
Church of Scotland
121 George Street
Edinburgh
EH2 4YN
No results were found