General Assembly 2019
The Church of Scotland held its annual General Assembly from 18-24 May 2019 at the General Assembly Hall on the Mound in Edinburgh.
The theme for the General Assembly 2019 and for the Heart and Soul festival was 'Follow me'.
More than 730 commissioners from congregations across Scotland and more than 150 people from associated partners and other organisations came together to take part in debate, tradition and worship.
Relive the General Assembly 2019
Watch video highlights or read every decision made by the General Assembly 2019.
Convener speeches, the Moderator's worship, and supporting documents from councils and committees are available to download from our Speeches and additional documents page.
Immerse yourself in the General Assembly 2019 through Laurence Wareing's summary podcast of the Assembly's morning and afternoon's business.
News round up
Moderator of the General Assembly 2019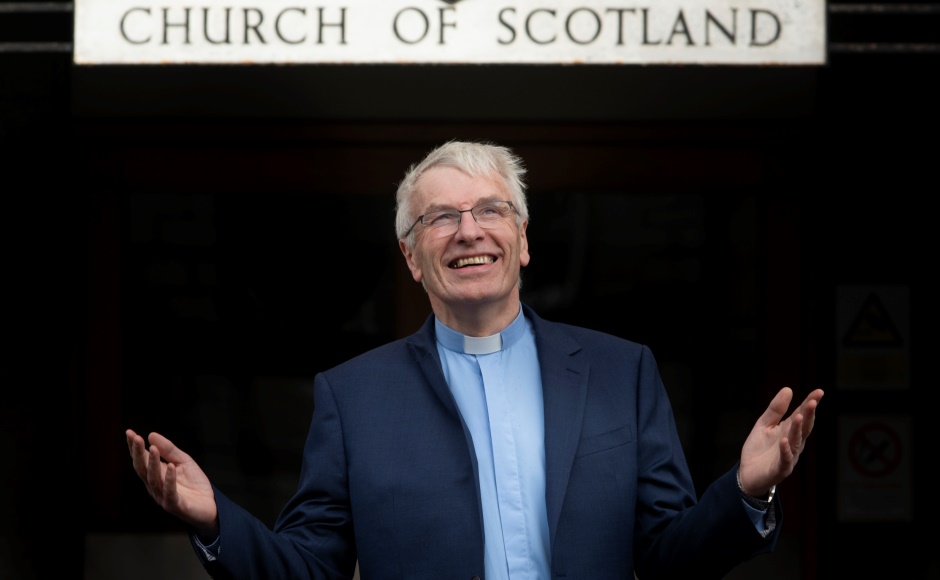 A Stirling University economics graduate who spent three years living out of a car in Zambia is the newly appointed Moderator of the Church of Scotland's General Assembly for 2019.
Rev Colin Sinclair, who is the minister for Palmerston Place Church in Edinburgh, begins his year-long role of ambassador for the Church of Scotland in May 2019 at the General Assembly, succeeding the 2018-19 Moderator Rt Rev Susan Brown.
Lord High Commissioner
The Queen re-appointed the Duke of Buccleuch and Queensberry as the Lord High Commissioner to the General Assembly in 2019.