Poverty and economics
National Ethical Investment Week 13 to 19 October 2013
National Ethical Investment Week (NEIW) is a campaign to ensure that everyone knows that they have green and ethical options when it comes to their finance and investment decisions.
NEIW brings together Advisers, Charities and Churches, Financial Organisations, Faith Groups, NGOS and Community Groups to spread the word about green and ethical investing.
For ideas on how to include this in your worship during 13 to 19 October download our resource pack.
www.yourfaithyourfinance.org is a new website going live in National Ethical Investment Week, which will help people and churches explore their financial decisions in the light of their Christian faith.
For more information on National Ethical Investment Week, visit the National Ethical Investment Week website.
Poverty

What would you do if all the money you had in the world would not buy enough food to feed your family for the rest of the week? Dr Murdo Macdonald reflects on the difficult decisions faced by the poor in an article published in Life and Work in January 2010.
Scottish Budget 2012/13
Convener of the Church and Society Council, Rev Ian Galloway, wrote to all MSPs ahead of the Scottish Parliament debate on the Scottish Budget for 2012/13. He highlighted the concerns that the Church has for the impact of budgetary decisions on the most vulnerable groups in society, noting particularly the case of Scotland's Kinship Carers.
Read Rev Galloway's letter and Scottish Government Minister for Children and Young People, Aileen Campbell MSP's response.

Child poverty
The Scottish Government published a discussion paper on 'Tackling Child Poverty in Scotland', which you can read at www.scotland.gov.uk/Publications/2010/11/15103604/0. You can read the Church's response to this below.
Letter from the End Child Poverty coalition to Michael Matheson MSP, Minister for Public Health, August 2011.

Economics Commission
The Church set up a Commission on the Purposes of Economic Activity in 2010. Three conferences took place to raise questions for this Commission: 'What Is The International Economy For?';'What Is The Market Economy For?';'What is the Social Economy for?'.
Personal contributions to the economics commission
Banking
In the summer of 2012 following the LIBOR rate-fixing scandal, the UK Parliament established a Commission on Banking Standards to investigate and make recommendations to improve ethics in the financial services industry. The Church and Society Council submitted evidence to the Commission's initial call for evidence in August 2012.
Christians Against Poverty

Christians Against Poverty (CAP) is a national debt counselling charity working through a network of centres based in local churches.
Read about how your church can get involved: 'Partner With CAP to bring Good News to Your Community.'
Preventative spending
The Church responded to the Scottish Parliament below.
The Ethics of our Clothing Choices
Fair Food and Fair Trade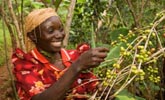 International trade may seem a remote issue, but when commodity prices fall it has a catastrophic impact on the lives of millions of small scale producers. Many are forced into crippling debt. Countless others lose their land and their homes. Too many farmers in the developing world have to contend with fluctuating prices that may not even cover what it costs to produce their crop.
As a consumer, you can play a vital role to improve the situation for producers. Simply look for the Fairtrade logo on all the products you buy. For lists of products and suppliers, and news from the Fairtrade Fortnight, please visit the Fairtrade website at www.fairtrade.org.uk.
Fair Trade in Food is a report highlighting the need to support Fair Trade for the developing world. It also emphasises that our local producers in Scotland struggle against trade regulations which cause many farmers to go out of business. The message is to 'buy local' and 'buy fair trade' whenever possible. The full report examines issues relating to the production and trade of food, and dealing with international trade justice, justice for Scottish producers and fairness to consumers.
What can we do about Fair Trade? includes ten ideas for congregations to respond to the challenge of the Fair Trade movement, including Bible study and discussion material.
Make your church a fairtrade church
Show for children - this is a script for a fun, interactive presentation to help children in schools and Sunday schools to understand the balance between 'Fair Food' and 'Food Miles'. It is adaptable for different ages.
Other resources which might be useful
'Who is my neighbour?' worship resources
Download prayers and worship resources on the theme of justice. You are invited to use these any time and especially during services on Sunday 17 October 2010, the International Day for the Eradication of Poverty.
Discussion starters: Poverty and Consumerism
How can congregations respond to poverty in their community? The leaflet below gives inspiring examples of work being done throughout Scotland. '10 steps to Christian Ethical Consumerism' can be used as a discussion starter to help make shopping choices which reflect our concern for others.
Welfare Reform
The Church and Society Council responded to the Green Paper and Department for Work and Pensions below.
Fuel Poverty
The Church and Society Council submitted a paper to the Scottish Fuel Poverty Forum stating the views of the Church of Scotland
Living Wage Campaign
Even in a wealthy society like the UK, people who work full-time can still live close to the margin of subsistence. Campaigners and churches are calling for the Government and employers to provide a living wage. Find information and campaign resources here:
National Ethical Investment Week
National Ethical Investment Week runs from 13–19 October 2013.
Download an Action Guide for Churches which provides ideas and resources for worship, displays, newsletter articles and letters to the local press.
Just Church Resources
How just is your church? These resources consist of 12 modules which can be adapted to suit house groups, youth groups, guilds and church services. The material could be used for a single evening focussing on justice or it could provide a six month programme. Resources are available to download free. A DVD with multimedia resources and extra support material is also available and printed copies can be ordered for a small charge.
Poverty and Homelessness Action Week

Homelessness in Scotland
Scottish Churches Housing Action
SCHA believes there can be a Scotland free of homelessness. They exist to mobilise the resources of the churches towards this end.
The Big Tax Return: Christian Aid Campaign

Imagine if poor countries had the riches to help them work their own way out of poverty. The truth is they do - but it's multinational companies that are reaping the rewards. Global accounting rules have to change. Find out how you can make a difference by visiting www.christianaid.org.uk
Ecumenical Council for Corporate Responsibility
ECCR works for economic justice, environmental stewardship, and corporate and investor responsibility. ECCR builds awareness of these issues in the Church, links responsible investment and mission and uses international church networks to hear and give voice to the experience of communities impacted by companies' behaviour. Find out more from www.eccr.org.uk