Scottish Faiths Action for Refugees
Scottish Faiths Action for Refugees is a project which seeks to co-ordinate and promote action by faith communities in Scotland to support asylum seekers and refugees.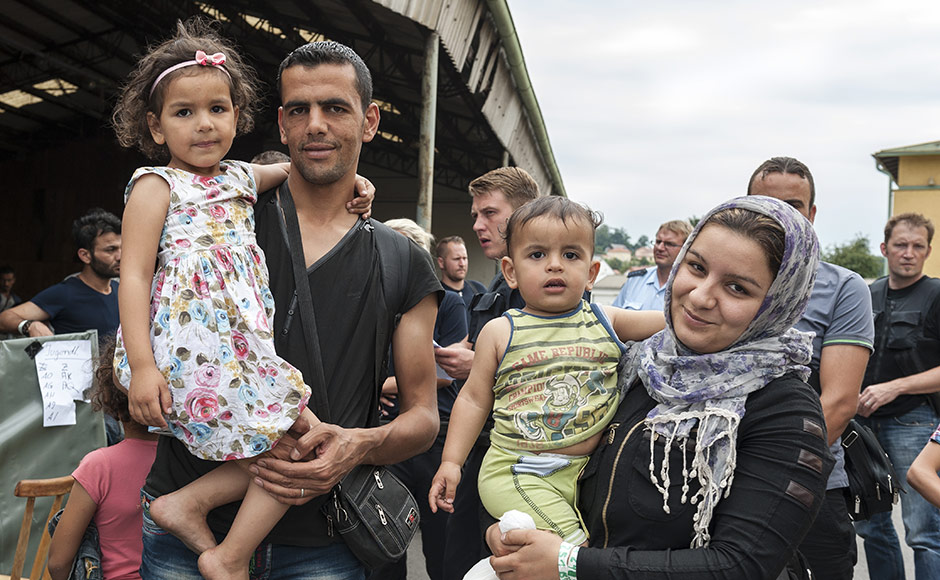 Offering hospitality to strangers is a common requirement of many different faith traditions. All religions teach a form of the Golden Rule (treat others as you would wish to be treated) and that there is an inherent value and dignity to every human being – and that our common humanity transcends national, racial, cultural or linguistic barriers.
In recent years in Scotland many faith groups and individual members have lived and worked alongside refugees and asylum seekers, often in partnership with members of other faiths and with voluntary and statutory agencies. In many places at a local level faith communities in Scotland have a degree of experience and understanding of the issues.
In 2015 a much wider group of people became aware of the reality of the global humanitarian refugee catastrophe. People across the world have watched in horror as the stories of refugees and their treatment by politicians and societies has failed to live up to the principles of hospitality and helping for those in need.
In September 2015 the Church of Scotland resolved to establish a refugee co-ordination project as a response to the situation and a way to harness the outpouring of goodwill and desire to act which was being expressed by many congregations across the country. The Church of Scotland then approached the other major faith groups in Scotland, who have agreed to share in the work of co-ordination and support.
We are working with Christian, Jewish, Muslim and Interfaith groups, and through our commitment to each other seek to demonstrate that building on common values by acting in partnership we have our own story to tell of hospitality and welcome.
Plans
When we were set up all of the groups involved in Scottish Faiths Action for Refugees agreed the following aims:
Advise members of faith communities in Scotland on practical, societal and ethical issues relating to refugees and asylum seekers
Support and encourage faith-based humanitarian and advocacy efforts to promote the welfare of refugees and asylum seekers, and propose and co-ordinate joint initiatives
Challenge rhetoric in politics and the media which demeans refuges and asylum seekers or which seeks to exploit their vulnerability
Develop projects to assist with refugee and asylum seeker integration in Scotland
Encourage deeper interfaith working amongst Scotlands faith communities and stronger ecumenical relations amongst churches in Scotland
Develop a longer term strategy to support the engagement of Scottish faith communities with asylum seekers and refugees over the next generation
Further information
For further information on the project, please visit the Scottish Faiths Action for Refugees website.