Chaplaincy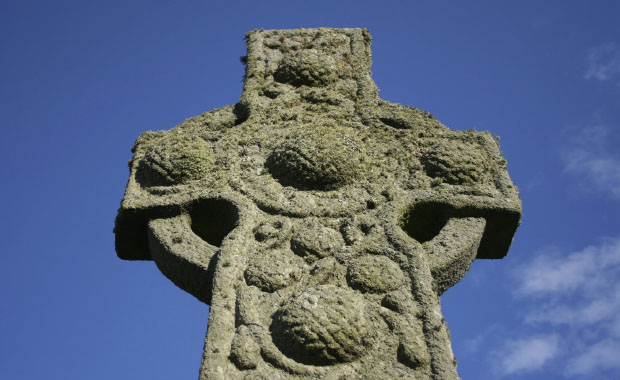 Some Church of Scotland ministers have an important role serving as chaplains in non-parish settings. Chaplains provide spiritual comfort and support to men and women in challenging and demanding situations.
The chaplain has to be a listener, an advisor, a counsellor, an administrator, a befriender, a leader, an enabler, an organiser of acts of worship, and work within a lively and largely youthful community of all faiths and none. Such work demands a high degree of commitment, ability and sheer hard work, but it is important that the Church maintains its presence and provides the opportunity to experience God's love and care in many key areas of Scottish life.
Healthcare
Chaplains provide spiritual care and support to patients, relatives and staff in hospitals and other healthcare settings, and act as a resource in ethical, religious, pastoral and ecclesiastical matters. Good relationships between the Church and National Health Service Boards and the development of training for chaplains have been increasingly important in recent times as the demand for chaplaincy grows. For more information visit the website.
Universities
University chaplains are involved in caring for the whole community including students, teachers, administrators and ancillary staff. They need to be easily recognisable amongst the university population and be involved in a wide variety of situations, whether religious or not. Many of the people with whom they are in touch have little or no contact with the institutional Church. Chaplains need to be infinitely resourceful and extremely sensitive and are often needed by students in times of crisis, such as illness, or if they are in financial or emotional difficulty.
Prison
The Scottish Prison Service (SPS), in co-operation with the churches in Scotland, appoints ministers, priests and others to be chaplains in prisons, providing pastoral care for the whole of the prison population and enabling them to practise their religion. Many chaplains come from parishes close to the prison and are regarded as a strong link between the communities outside and the community inside.
Work places
The opportunities for chaplaincy in Scotland are immense and indeed in the present climate of uncertainty there has never been greater need for the churches to be fully engaged with all people wherever they are living or working. The Church supports Work Place Chaplaincy Scotland which deploys a growing team of organisers and chaplains providing spiritual support in work places across Scotland.
Historically these chaplains have been ordained clergy of the main churches, but in recent years there has been the welcome advent of 'lay' chaplains. You can find out more about chaplains' roles in the workplace here.
Work Place Chaplaincy Scotland
Work Place Chaplaincy aims to offer relevant pastoral and spiritual support to people where they are – in the setting of their daily work and individual lives. The chaplain is available to all of all denominations or none, from the managing director to the new-start apprentice.
In every situation where a chaplain is invited to serve, they enjoy a degree of independence from the management structure. This allows chaplains to exercise a conciliatory or intercessory role, when appropriate, which can be valuable both to individuals and to the organisation concerned.
This independence also allows the chaplain to help resolve problems and disputes in a swift, efficient and confidential manner, acceptable to all involved. This has often been seen to provide an "oiling of the cogs" promoting the smooth running of organisations involved.
The chaplain's main purpose therefore, is to serve, quite simply, because people matter, irrespective of their status, position or beliefs.
Chaplains will work patiently and consistently to gain the confidence of those whom they serve. This ministry will be exercised with sensitivity and integrity seeking to build a relationship of mutual trust and respect.
Armed Forces Chaplaincy
Royal Navy Chaplains
The Royal Navy is a tight knit community. And as its chaplain your 'parish' will be a group of ordinary people doing everyday jobs in extraordinary circumstances and places. Your role gives you the remarkable privilege of being friend and adviser to all – regardless of rank.
The people specialist
As a Royal Navy chaplain you'll be unique in the Royal Navy. Although you won't be an officer you will be a part of the Royal Navy command structure. And you will have the freedom to talk to everyone on an equal, informal and confidential basis.
It's a critical position. On the whole your colleagues will be far from home. Doing a demanding job – often in tough and sometimes dangerous positions. Do you have what it takes to offer the spiritual and moral support personnel need to function as an effective force?
The role of Royal Navy Chaplains
Even in modern life, where religion is often not seen as important, and in a service dominated by technology, the Chaplain is a vital member of every Naval unit. Your position is unique and gives you the remarkable position of being "friend and adviser to all" no matter what rank, and a voice for those of any faith, or those with none.
Firstly and most importantly, you're a priest or minister of your sending church. Your parish is a community of ordinary people doing everyday jobs in extraordinary circumstances and places.
So, just as in civilian life, you'll preach the word, administer the sacraments, visit the sick, baptise, confirm, marry, bury, and counsel the bereaved, anxious and lost. You'll support the spiritual, moral and social well-being of men and women, mostly in the 18 to 40 age group, serving in a fighting force.
On a shore base, you'll also be in direct contact with their families and dependants. It's a unique role, which will place exceptional demands on you as a minister and as an individual.
As you won't have a military rank, you will have the chance to become involved at the highest level on behalf of those you serve and make a real, practical difference to their lives.
Please contact the Royal Navy Chaplaincy Service for more information.
Army Chaplains
For centuries the Royal Army Chaplains' Department (RAChD) has ministered to soldiers and their families in times of war and peace. Chaplains are honoured to provide spiritual support, pastoral care, and moral guidance to all, irrespective of religion or belief.
Chaplains are Professionally Qualified Officers who have been ordained in one of the recognised Sending Churches and have been selected to hold a commission in the Army.
Chaplains wear the uniforms of the British Army and accompany their soldiers wherever they go. They exercise leadership and management but do not command. They are non-combatants and do not bear arms.
Chaplains initially receive a three-year commission. With satisfactory service this can be extended in stages to age 57 (Regular), 60 (Reservist) or 65 (Army Cadet Force).
For Regular chaplains, assignments to units generally last between two and three years. Over time this enables chaplains to experience ministry in a wide variety of settings.
The role of Army chaplains
Chaplains minister to soldiers and their families in three key areas:
Spiritual support, both publicly and privately, at every level of the Army.
Pastoral care at home and abroad.
Moral guidance through formal teaching, counsel, and personal example.
Please contact the Army Chaplains for more information.
Royal Air Force Chaplains
The chaplain at an RAF station is likely to be part of a team, working in an organisation which has a sense of community. In addition to the normal occupations for ordained people, such as the conduct of worship, baptisms, marriages and funerals, chaplains also play an integral part in the community support system that exists within the RAF, and help to solve individual welfare problems, while facing the challenge of encouraging people to think about faith and its impact on everyday life.
As with other chaplains there is a regular involvement in the social life of the station and in joining in any of the variety of games and sports enjoyed by the station.
Chaplains are with people both in joy and sorrow to help them think through the issues that confront them, wherever they are in the world and whether they are on operations, at home and during their normal working lives.
Mission statement
The Chaplaincy Board is responsible for the career management of Royal Air Force chaplains. It also helps the ministry of the Royal Air Force Chaplains' Branch as it continually strives to reach the aims of its mission:
"To represent the Kingdom of God and to promote its values, to meet the pastoral, spiritual and moral needs of the whole RAF community and to enable that community to practice its various faiths."
Chaplaincy service structure
The Royal Air Force Chaplains' Branch is headed by the Chaplain in Chief (Director General Chaplaincy Services), a post which may be filled from any denomination. The current incumbent is the Rev Alistair Bissell a minister of the Methodist Church. He is assisted by the Chaplaincy Board, comprising a Director of chaplaincy - training and operations, Director of chaplaincy - personnel and strategic plans, Principal chaplain (Church of England), and Principal chaplain (Roman Catholic).
Contact for more information
Armed Forces Covenant
The Right Rev Dr Derek Browning, Moderator of the General Assembly, signed the Armed Forces Covenant at Edinburgh Castle on Saturday 24 June 2017.
He said the Church was committed to supporting military chaplains, who serve in the Royal Navy, Army and Royal Air Force, and ministering to "everyone wherever they are to be found and whatever their needs."
The Covenant represents a promise by the nation that those who serve or have served, and their families, are treated fairly. But signing it is not an endorsement of defence policy and the Church's ability to challenge the UK Government on any aspect of it will not be impinged. There are around 260,000 veterans in Scotland, almost 6% of the population. When families are added to the number, the Armed Forces Community represents almost one in 10 of the country's people.
Recognising veterans
The Covenant states: "We recognise the value serving personnel, regular and reservists, veterans and military families contribute to our organisation and our country.
"Therefore we, the General Assembly of the Church of Scotland, will endeavour in our business and charitable dealings to uphold the key principles of the Armed Forces Covenant."
The principles are:
No member of the Armed Forces Community should face disadvantage in the provision of public and commercial services compared to any other citizen
In some circumstances special treatment may be appropriate especially for the injured or bereaved.
Under the agreement to support people "pastorally, liturgically and organisationally", presbyteries will appoint Veterans' Champions to support parish ministers who will signpost people to the appropriate agency to ensure they get the help they need. The Church will continue to recognise the sacrifices made by others by marking Remembrance Sunday and similar occasions.
It will provide support in the employment of veterans and look favourably upon employee and office holder requests for leave and flexible working by spouses with partners on deployment and compassionate leave.
Commitment to chaplaincy
The Covenant will give churches an opportunity to identify veterans in their local communities that the armed service charities are struggling to pinpoint.
Ministers will be encouraged to learn more about local military bases, reserve centres and Cadet training facilities. The Covenant will give the Church the opportunity to engage in joint research into the living circumstances of veterans and their families to help inform future support packages and Scottish Government policy.
Speaking ahead of the event, Dr Browning said: "The Church of Scotland remains committed to supporting the work of military chaplaincy.
"It is mindful that much of the work done is not at the front line but on the home-front and that forces personnel are to be found in many different communities across our nation.
"Jesus teaches us to reach out to everyone, weak and strong, young and old, friend and foe, and to remember that not everyone is at the centre of things, but often on the margins.
"Where we can, we will help."
Personal sacrifices
The Covenant was also signed by Captain Chris Smith MA FCIPD, Naval Commander Scotland and Northern Ireland), Major-General Mike Riddell-Webster CBE DSO, Governor of Edinburgh Castle, and Air Vice Marshal Ross Paterson CB OBE ADC Air Officer Scotland - the RAF's senior officer in Scotland.
It will be endorsed by Colonel Martin Gibson, chairman of Veteran's Scotland and Eric Fraser, the Scottish Veterans Commissioner.
To date more than 1,500 organisations across the UK have signed the Armed Forces Covenant, including businesses and charities such as the Church of England.
Gordon Craig, convener of the Church of Scotland Committee on Chaplains to HM Forces, said the Armed Forces Covenant was about "providing support for a great number of Scotland's families".
"While their experiences, aspirations, vulnerabilities, successes and failures are varied, veterans ultimately share only one thing in common," he added.
"They contracted themselves to a job that required them regularly and uniquely to make considerable personal sacrifices in the service of the nation.
"The wording of the Covenant will allow the Kirk to demonstrate its support of this group of people pastorally, liturgically and organisationally."
Chaplaincy newsletter