Chaplaincy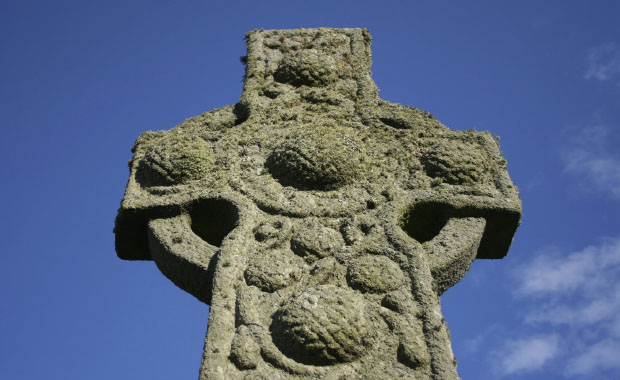 Chaplains
Some Church of Scotland ministers have an important role serving as chaplains in non-parish settings. Chaplains provide spiritual comfort and support to men and women in challenging and demanding situations.
The chaplain has to be a listener, an advisor, a counsellor, an administrator, a befriender, a leader, an enabler, an organiser of acts of worship, and work within a lively and largely youthful community of all faiths and none. Such work demands a high degree of commitment, ability and sheer hard work, but it is important that the Church maintains its presence and provides the opportunity to experience God's love and care in many key areas of Scottish life.
Healthcare
Chaplains provide spiritual care and support to patients, relatives and staff in hospitals and other healthcare settings, and act as a resource in ethical, religious, pastoral and ecclesiastical matters. Good relationships between the Church and National Health Service Boards and the development of training for chaplains have been increasingly important in recent times as the demand for chaplaincy grows. For more information visit the website.
Universities
University chaplains are involved in caring for the whole community including students, teachers, administrators and ancillary staff. They need to be easily recognisable amongst the university population and be involved in a wide variety of situations, whether religious or not. Many of the people with whom they are in touch have little or no contact with the institutional Church. Chaplains need to be infinitely resourceful and extremely sensitive and are often needed by students in times of crisis, such as illness, or if they are in financial or emotional difficulty.
Prison
The Scottish Prison Service (SPS), in co-operation with the churches in Scotland, appoints ministers, priests and others to be chaplains in prisons, providing pastoral care for the whole of the prison population and enabling them to practise their religion. Many chaplains come from parishes close to the prison and are regarded as a strong link between the communities outside and the community inside.
Work places
The opportunities for chaplaincy in Scotland are immense and indeed in the present climate of uncertainty there has never been greater need for the churches to be fully engaged with all people wherever they are living or working. The Church supports Work Place Chaplaincy Scotland which deploys a growing team of organisers and chaplains providing spiritual support in work places across Scotland.
Historically these chaplains have been ordained clergy of the main churches, but in recent years there has been the welcome advent of 'lay' chaplains. You can find out more about chaplains' roles in the workplace here.
Work Place Chaplaincy Scotland
Work Place Chaplaincy aims to offer relevant pastoral and spiritual support to people where they are – in the setting of their daily work and individual lives. The chaplain is available to all of all denominations or none, from the managing director to the new-start apprentice.
In every situation where a chaplain is invited to serve, they enjoy a degree of independence from the management structure. This allows chaplains to exercise a conciliatory or intercessory role, when appropriate, which can be valuable both to individuals and to the organisation concerned.
This independence also allows the chaplain to help resolve problems and disputes in a swift, efficient and confidential manner, acceptable to all involved. This has often been seen to provide an "oiling of the cogs" promoting the smooth running of organisations involved.
The chaplain's main purpose therefore, is to serve, quite simply, because people matter, irrespective of their status, position or beliefs.
Chaplains will work patiently and consistently to gain the confidence of those whom they serve. This ministry will be exercised with sensitivity and integrity seeking to build a relationship of mutual trust and respect.
Armed Forces chaplains
All chaplains in the Armed Forces are fully ordained into the church of their denomination before they can be commissioned into the Chaplain's Department. Chaplains wear the uniform of the Armed Forces to which they are attached, but do not carry arms. They are non-combatant but accompany their units in war and on operations around the world providing the service of the Church in difficult situations. You can find out more about chaplaincy in the forces and recruitment.
Royal Air Force chaplains
The chaplain at an RAF station is likely to be part of a team, working in an organisation which has a sense of community. In addition to the normal occupations for ordained people, such as the conduct of worship, baptisms, marriages and funerals, chaplains also play an integral part in the community support system that exists within the RAF, and help to solve individual welfare problems, while facing the challenge of encouraging people to think about faith and its impact on everyday life.
As with other chaplains there is a regular involvement in the social life of the station and in joining in any of the variety of games and sports enjoyed by the station.
Chaplains are with people both in joy and sorrow to help them think through the issues that confront them, wherever they are in the world and whether they are on operations, at home and during their normal working lives.
Mission statement
The Chaplaincy Board is responsible for the career management of Royal Air Force chaplains. It also helps the ministry of the Royal Air Force Chaplains' Branch as it continually strives to reach the aims of its mission:
"To represent the Kingdom of God and to promote its values, to meet the pastoral, spiritual and moral needs of the whole RAF community and to enable that community to practice its various faiths."
Chaplaincy service structure
The Royal Air Force Chaplains' Branch is headed by the Chaplain in Chief (Director General Chaplaincy Services), a post which may be filled from any denomination. The current incumbent is the Rev Alistair Bissell a minister of the Methodist Church. He is assisted by the Chaplaincy Board, comprising a Director of chaplaincy - training and operations, Director of chaplaincy - personnel and strategic plans, Principal chaplain (Church of England), and Principal chaplain (Roman Catholic).
Contact for more information
You can visit the RAF Chaplains' Branch online.
Chaplaincy newsletter