Stewardship
Stewardship
Christian stewardship is a way of living in which we recognize that everything belongs to God. That we are stewards of all that God has given us; and that includes our time, our abilities, our possessions and our money.
Congregations are encouraged to put stewardship on the agenda of every Kirk Session meeting. Making sure stewardship is part of our discussions helps us cultivate our gifts, share them sacrificially and return them to God with increase.
How does stewardship look in your church?
Hopefully your church is well resourced in its worship, vision and mission, and those resources are well managed by the office-bearers. For example, think about how you use your buildings, the money given and the abilities within the congregation. Is your church growing? Can your offerings go further through collecting Gift Aid?
The National Stewardship Programme
The programme is a result of a General Assembly Instruction in 2011. The programme offers resources for congregations as they teach and encourage their members in the giving of their time, talents and money to maintain and resource the mission and ministry of the Church of Scotland. Congregations are encouraged to have stewardship on the agenda of every Kirk Session meeting. This is vital in helping us cultivate our gifts, share them sacrificially and return them to God with increase.
The programme offers two consultant supported options to help congregations with stewardship which are…
Giving for Growth
Giving for growth focusses on money which is often difficult topic to discuss within congregations. It is supported by a Church of Scotland Stewardship consultant to help your church through the various stages. We also have a compact planning guide to enable congregations to take it forward on their own if they don't wish to use a consultant. The best results from this programme are clearly visible when a stewardship consultant is working alongside a church to provide encouragement and guidance. On average they see a 15% increase in their income demonstrating the potential impact of giving to support ministry locally, nationally and globally.
Stewardship Seasons
The Stewardship Season offers an approach where the giving of time, talent and money are considered separately over a three year period, with a month each year being designated as the stewardship season. It offers a congregation flexibility to identify a time period within which to deliver a programme on Time or Talents or Money. The programme allows for their creativity and vision to inform the programme and it includes a planning guide with a few suggestions for each focus.
With the agreements of the Presbytery congregations can also consider their own stewardship programme using a Non-Church of Scotland stewardship programme or their own programme.
So far each Presbytery of the Church of Scotland has already encouraged all of their congregations to participate in the programme. Kirk Session is encouraged to have stewardship plans on its annual agenda which sit within the framework of the National Stewardship Programme.
Stewardship Consultants
Our experienced Stewardship consultants work alongside churches—at no cost—to equip them with resources, share ideas which have proved fruitful for other congregations, and to encourage them to find the appropriate stewardship message for their situation and parish. The consultants help to plan and develop the congregations' Stewardship programme.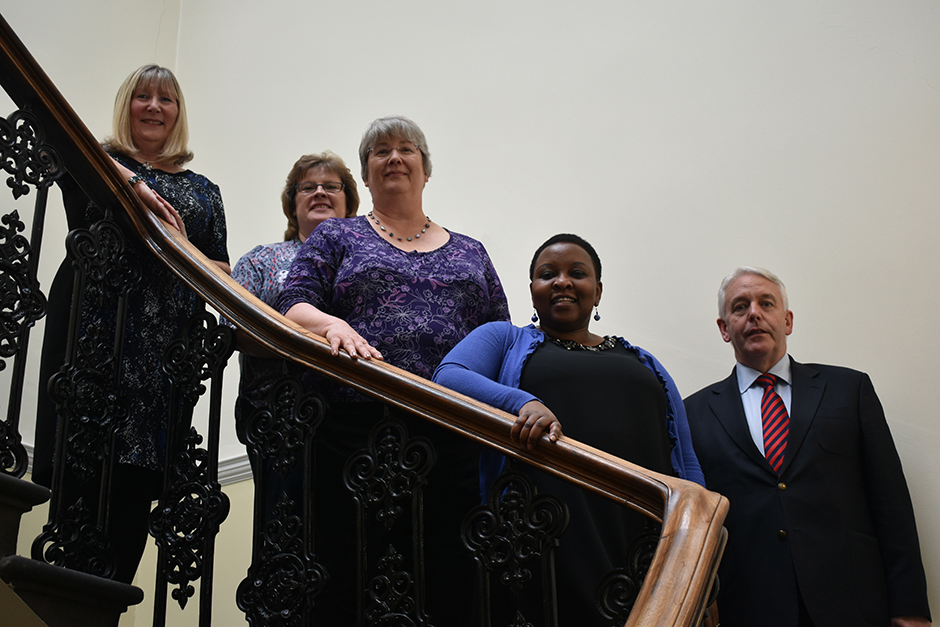 For congregations in the Presbyteries of Edinburgh, West Lothian, Lothian, Melrose and Peebles, Duns, Jedburgh:
Margot Robertson: Telephone: 01620 893459
For congregations in the Presbyteries of Annandale and Eskdale, Dumfries and Kirkcudbright, Wigtown and Stranraer, Ayr, Irvine and Kilmarnock, Ardrossan, Lanark, Greenock and Paisley, Hamilton:
Edith Scott: Telephone: 01357 520503
For congregations in the Presbyteries of Glasgow, Dumbarton, Argyll, Stirling, and Lochaber:
Stuart Sangster: Telephone: 01360 622302
For congregations in the Presbyteries of Angus, Aberdeen, Kincardine and Deeside, Gordon, Buchan, Moray, Abernethy, Inverness, and Ross:
Fiona Penny: Telephone: 01771 653442
For all queries for Falkirk, Dunfermline, Kirkcaldy, St Andrews, Dunkeld and Meigle, Perth, Dundee and other Presbyteries not identified above':
Contact the Head of Stewardship at the Church Offices in the first instance on sfadmin@churchofscotland.org.uk or by telephoning the Stewardship and Finance Department at 0131 225 5722
As a Christian, I have always thought my money, talents and time to be a blessing from God and therefore perceived myself as a steward of these. To me, being a good steward means that I endeavour to give these generously, wholeheartedly and in a way that praises and honours God. It also means that I consider how and what I use my time, talents and time on. What does stewardship mean to you and your church?

Jackie Wilson-Tagoe Stewardship Team Leader
Stories from other congregations
Money
The 'Giving for Growth' outreach to the congregation exceeded all our expectations and demonstrates what can be achieved if sufficient effort is made in the planning stage and full use is made of the material and free consultancy provided by the Church of Scotland.
We now have 50 new donors and have achieved an annualised increase in WFO and standing orders of £31,600 which represents a remarkable increase of 32%. We also enjoyed the opportunity to meet together at a series of 'Gatherings' where members of the congregation could see first-hand the influence of the church on the wider community in Kilmacolm, and where our Minister outlined his vision for the future. The fellowship enjoyed at the meetings and the financial result achieved, provide great encouragement for us all.
Kilmacolm Old Kirk.
Time
The interweaving parts of our Stewardship Season "Moments in TIME" included congregational gatherings, banner-making workshops, a film we put on YouTube and a Service of Re-dedication. A good feeling of cooperative venture was expressed by the creation of a map that traced the origins of our members and generosity was nurtured by our Lent 'bucket of gratitude' challenge. Our Season culminated in a Flower Festival and Exhibition enjoyed by significant crowds over the Easter weekend. Opened by the Mayor, this event dove-tailed happily into the town's "Berwick 900" celebrations. Our Stewardship consultant partnered us through the initiative. They advised our Planning Team, helped us shape the events and encouraged us to develop our vision. We hope that this special TIME will be a springboard to a positive future for our congregation.
St Andrew's Wallace Green and Lowick
Talents
For our Stewardship Season focus on Talents we held three break-fast receptions before morning worship with two goals:
To pass on information around the move to Unitary Constitution and progress made to-date. This included a message on the importance of teamwork and how bringing together many with their own gifts for a common purpose can be very powerful and is indeed essential in furthering God's work, and
To encourage members to consider their own gifts and talents and how these can be put to good use in our church. There was a presentation and specific appeal for help in the areas of Mission, Property and Finance by each of the Action Group Conveners.
The breakfast receptions were well attended with an average of 60 members participating each week. These were extremely enjoyable with the atmosphere of loving fellowship very much evident each week. Specific responses were received from members in the areas of Pastoral Care, Mission and Property.
Blantyre Livingstone Memorial Church