Themes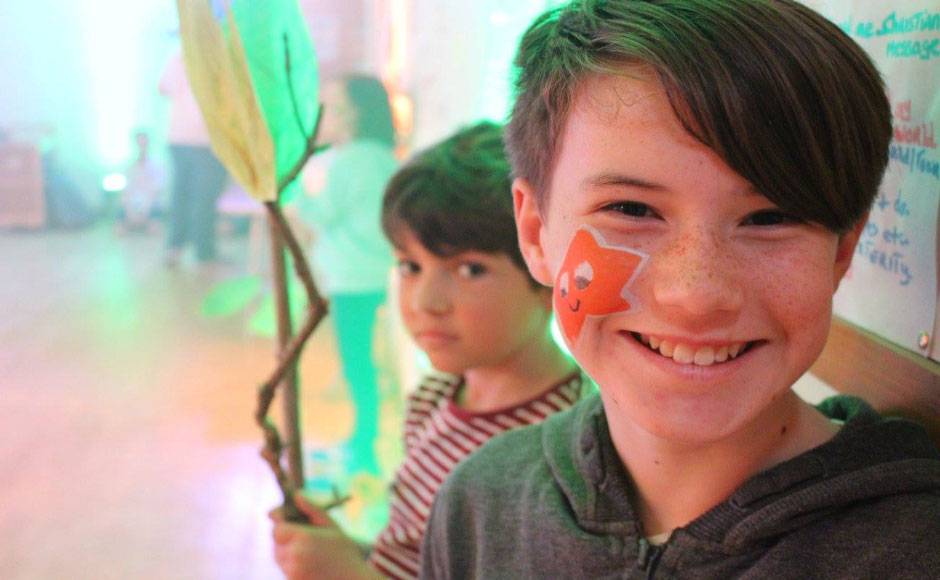 The Scottish Government has established 6 key themes for YOYP 2018. These themes were developed by young people across Scotland and will guide the activities for the year.
Across the Church of Scotland, we are broadening these themes to include a particular focus every month. Below you will find suggested prayers, actions and stories for each theme throughout 2018.
January - One Church / One Body
For just as each of us has one body with many members, and these members do not all have the same function, so in Christ we, though many, form one body, and each member belongs to all the others. Romans 12:4-8
Action
Use the Year of Young People Service outline for a service including all ages
Discuss with your children and young people how you can get involved in the Year of Young People
Do the Have Your Say listening exercise - Toolkit p.16
Do the Church Healthcheck
Have some discussion on your vision and practice with children and young people in the Kirk Session - Toolkit p.11
What gifts and contributions can you celebrate in your children and young people?
How can you get more intergenerational conversation and activity in your church?
Do your children and young people have other ideas?
Prayer
God made us a family
We need one another
We love one another
We forgive one another
We work together
We play together
We worship together
Together we use God's word
Together we grow in Christ
Together we love all people
Together we serve our God
Together we hope for heaven
These are our hopes and ideals
Help us to attain them,
O God, through Jesus Christ our Lord
Source: Favorite Catholic Prayers Prayer Book
February - Health and Wellbeing
Your sons and daughters will prophesy, your old men will dream dreams, your young men will see visions. Joel 2:28
Action
Do you know about the Convention on the Rights of the Child? What does the Bible say about children's rights? How can you discuss this with your young people?
Can your young people do some art work or videos on different areas of the Convention on the Rights of the Child?
How does your church contribute to Getting it Right for Every Child wellbeing indicators for young people to live life in all its fullness?
Get involved in CrossReach Grey Cakes mental health campaign
Discuss youth mental health with young people, members of your church and community (read the NYA 2016 Mental Health and the Church report)
Find out if there is anything else going on in your community to make sure young people have the chance to lead healthy, active lives and understand the importance of mental health and resilience. Signpost the young people to these services.
What can you do around physical health? Can you do a sponsored walk or a pilgrimage? Offer healthy snacks in church groups.
Do your children and young people have other ideas?
Prayer
Heavenly Father
We ask that you open our eyes to the needs of others,
We pray that you will open our ears to hear their cries,
Our hearts are broken due to all the tragedies which are,
happening in this world.
We read about the fatalities that are occurring due to the wars,
Which are taking place.
We hear about the children who have lost their families and their homes.
We pray that those who are making the decisions that affect the World,
Can learn how to show compassion, respect and love,
Amen
Dear God
Thank you for my family and friends all over the world,
Thank you for food and water that we eat and drink,
Please help and pray for people who have been hurt or injured by bad people,
Please help those who have lost someone in their family,
Thank you God for all you do for us,
And thank you for loving us,
Amen
March - Community, Enterprise and Regeneration
See, I am doing a new thing! Now it springs up; do you not perceive it? I am making a way in the wilderness and streams in the wasteland. Isaiah 43:19
Action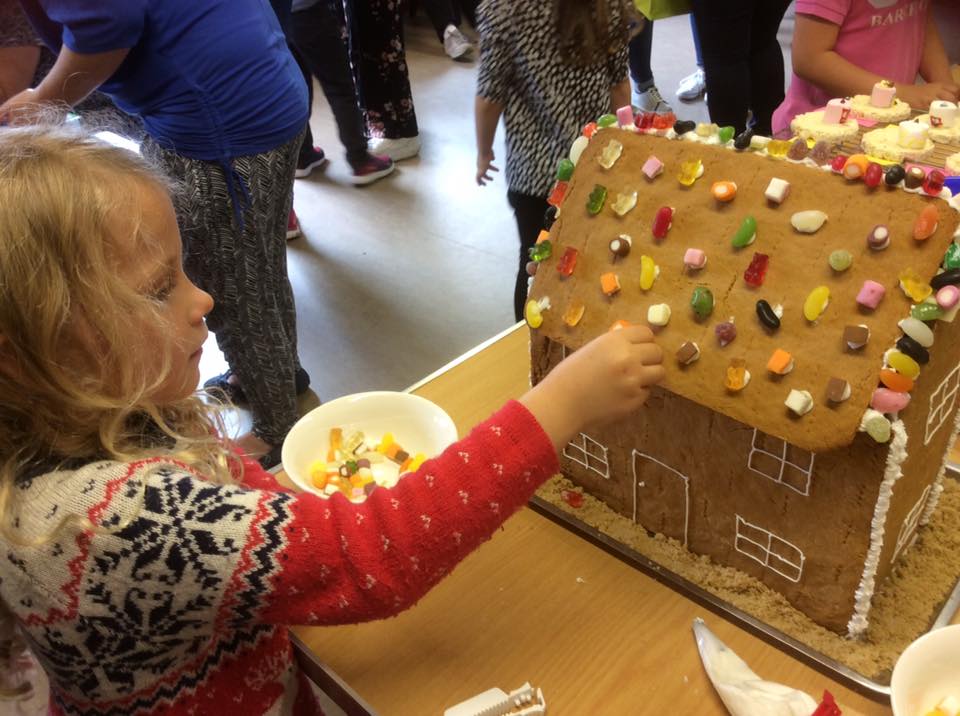 Celebrate young people's role in innovation, entrepreneurship and the Scottish economy as well as making Scotland a greener and more pleasant place to live.
How can your children and young people contribute ideas to 'regenerate' your church? What ideas do they have? How can they be involved?
Is your church an eco-church? How are, or could, young people get involved in this initiative?
What contribution can your church and young people have to 'greening' your local community? Campaign for climate change
How can we celebrate where young people are innovative or showing entrepreneurship?
Encourage and celebrate youth involvement in community councils and leadership roles at school etc.
Do your children and young people have other ideas?
April - Equality and Discrimination
Speak up for those who cannot speak for themselves, for the rights of all who are destitute. Proverbs 31:8
What does the Lord require of you? To act justly and to love mercy and to walk humbly with your God. Micah 6:8
Action
What forms of discrimination do your young people face?
What areas do your young people want to discuss and think more about?
Are there peace and justice initiatives or campaigns to get involved with?
With the terrible events that have happened in the world over the past few years, how can we support young people to challenge all forms of prejudice and discrimination and engage with others in peace building?
The National Youth Assembly in 2017 explored interfaith work. How might your young people explore this? Do young people have their own ideas?
Do your children and young people have other ideas?
Prayer
Dear God,
We pray for all those in our world suffering from racism, sexism and religious discrimination.
For the individuals who are silenced for expressing their beliefs.
For the people who feel marginalized within society.
Please help them remain positive despite physical and psychological strife.
Help them to forgive those who persecute them
or who fail to treat them with respect.
Forgive us, Lord, if we consciously or
unconsciously share in the conditions
or in a system that perpetuates injustice.
Please enlighten all Your disciples
that discrimination does not only come in the form of lowering others
but it demonstrates itself in the process of granting of privileges
to select groups of people as well.
Guide lawmakers and those at the head of government make decisions that
grant all individuals equal status under the law.
Amen.
Source: Kira Kowalczyk, 2015
May - Participation and Influence
I have come that they may have life, and have it to the full. John 10:10
Action
Give young people the chance to influence decisions that affect their lives
How are young people involved in decisions in the church? How can this be developed?
How can young people be more involved in the Kirk Session?
Ask children and young people what they want to do in the groups they attend
How are young people involved in decisions at Presbytery and national level – can they attend National Youth Assembly or become a General Assembly Youth Rep?
Can young people share a video of something they are proud of or some challenges they want to share with the wider church?
To further develop your relationship with your children and young people, find out if any young people or children participate in the decision-making within their school. Are they members of the Pupil Council? Eco Committee? Or any equivalent? Celebrate these achievements with your young people.
Do your children and young people have other ideas?
June - Volunteers
So Christ himself gave the apostles, the prophets, the evangelists, the pastors and teachers, to equip his people for works of service, so that the body of Christ may be built up. Ephesians 4:11-1
Action
The first week of June is National Volunteer Week – can you do something special to celebrate?
Give thanks and pray for your volunteers during a special service
Give your volunteers a certificate to recognise their work and contribution
Show a powerpoint or short video of the youth group's activities throughout the year
Show photos or videos of all the volunteers involved in your church
Share stories and examples of what volunteers have done
Find a creative way to thank the youth leaders and workers
Project idea: Calculate the approximate number of hours people volunteer within your church
Don't forget the many volunteers involved through Brigade and other groups using church premises
Do your children and young people have other ideas?
Prayer
Nurturing God,
We pray for all those who work with
and support children and young people
- for those of all ages who give their time, talents and love
to create a place in churches and communities
that can be the foundation of growth,
confidence and a relationship with you.
Amen
Source: Year of Young People Prayer
July - Culture
Fan into flame the gift that is in you. Timothy 1:6
Gifts are given for the common good. Corinthians 12:7
Action
How can you support local youth theatre and music?
What aspect of your local culture can young people celebrate?
How might you get involved with local events?
Can you involve children and young people in music and drama within your services?
Can young people create some artwork for the church building?
What Scottish talents do your young people have and how can this be celebrated?
Involve young people in planning for church events e.g. Burns Supper
Do your children and young people have other ideas?
Prayer
Almighty God,
Through your Holy Spirit you created unity
in the midst of diversity;
We acknowledge that human diversity
is an expression of your manifold love for your creation;
Enable us to be the architects
of understanding, of respect and love;
Through the Lord, the ground of all unity, we pray.
Amen
August - Education
Teach them to your children, talking about them when you sit at home and when you walk along the road, when you lie down and when you get up. Deuteronomy 11:19
Action
What involvement and support can your church give local schools – both staff and pupils?
How can you further develop and strengthen your relationship with local schools?
Explore ideas from Serve Your Local School
How can young people you work with support others in their schools?
Project idea: Anti-bullying campaign in partnership with schools
Activity idea: Online safety discussion
How can you best support the young people within your church at exam time?
How can you support young people in transitions from primary to secondary schools or secondary to work/university?
Do your children and young people have other ideas?
Prayer
Heavenly Father,
Help us to remember that we are all different
in our understanding and their learning.
But we share a common bond with one another,
we are loved by You for our uniqueness and individuality.
We pray for all the children who do not have the privilege
of a free education or a school to go to
due to war or due to poverty.
May we all walk in God's light of compassion and understanding
so that one day we can teach the next generation
the very nature of God himself.
Help our children to use the knowledge and guidance they receive at school
to have the ability to show patience and kindness
to those slower to learn than themselves
and give them the understanding to realise
that God entrusted us all with different talents and abilities.
Amen
September - Global Justice
For I was hungry and you gave me something to eat, I was thirsty and you gave me something to drink, I was a stranger and you invited me in, I needed clothes and you clothed me, I was sick and you looked after me, I was in prison and you came to visit me. Matthew 25:35-40
Action
How can young people build up their communities and make the world a better place?
Encourage children and young people to put their faith into action, love into service and hope into justice
Get involved in fundraising or a campaign such as Children in Need, Christian Aid week or Souper Sunday
What service or mission opportunities might there be in your area?
Share the children's discoveries with the church; what campaigns or issues are they interested in?
Check out Weekly Worship through September on eco-congregations
Do your children and young people have other ideas?
Prayer
Loving Father
We as young people feel a great sorrow for our youth
We have grown up hearing about acts of violence in countries far away from us
But now sadly, we hear too often stories from our own country
We pray for those affected by acts of terrorism
at times when they should be enjoying themselves and feeling safe
We pray for those who will now never grow up
Those who will never have the opportunity
to go to university, work
or have a family of their own
Those who have had their childhood taken away from them
We ask you to surround us all with your love and protection
Amen
Source: Searchers group, Kirkton
October - Harvest
Is not life more than food, and the body more than clothes? Look at the birds of the air; they do not sow or reap or store away in barns, and yet your heavenly Father feeds them. Are you not much more valuable than they? Can any one of you, by worrying, add a single hour to your life? Matthew 6:25-33
Action
How can young people contribute to plans for a harvest celebration at your church?
Use Weekly Worship ideas to develop an intergenerational service
Use Christian Aid or Tearfund ideas for services and plans of action
Project idea: Discover where food comes from and who produces it
Explore Fairtrade initiatives
Use a Place at the Table ideas from World Mission
Explore the Zero Hunger campaign resources from the United Nations
Use the World Mission Harvest Resource focussing on South Sudan
Project idea: Explore what we can do to combat climate change
Invite people to have a simple lunch and give money to a charity like Mary's Meals
Do your children and young people have other ideas?
Prayer
Creator God,
We thank You for the mystery of growth
seeds sprouting, trees budding, plants bearing all sorts of fruit
birds nesting, young hatching, taking to flight for the first time
children born, youngsters discovering, maturity honoured.
Living God, we thank You for the mystery of life
hope renewed, purpose realised, progress made.
Redeemer God, we thank You for the mystery of faith
fear overcome, insight unearthed, trust rewarded
commitment expressed, belief put into practice.
God of growth, grace and grain
we gladly offer our thanks in the name of Christ.
Amen
Source: Rev Grant Barclay
November & December - Celebration
I will give thanks to you, Lord, with all my heart; I will tell of all your wonderful deeds. Psalm 9:1
Action
Year of Young People 2018 is an opportunity to celebrate the amazing young personalities, talents, and achievers that make up Scotland. It's all about inspiring our nation through its young people's ideas, attitudes and ambitions.
Share stories and celebrate the great gifts and contributions of your young people yoyp@churchofscotland.org.uk
What can you celebrate you have done with children and young people during the Year of Young People?
What changes will last from the Year of Young People?
Create a celebration board. Encourage people of all ages to add things they are grateful for to the board
Do your children and young people have other ideas?
Prayer
I will give thanks to the Lord because of His righteousness and will sing praise to the name of the Lord Most High.
O Lord, our Lord, how majestic is your name in all the earth! You have set your glory above the heavens. In Jesus' name,
Amen