Stories & News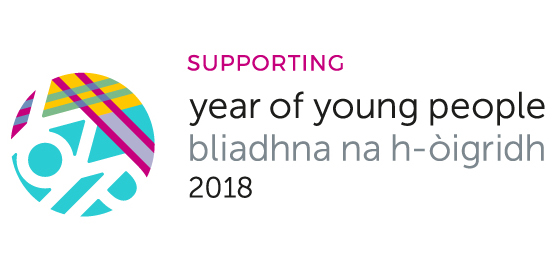 We would love to hear your stories for Year of Young People 2018.
Add your stories and photos to the YOYP Story Wall below by sending them to YOYP@churchofscotland.org.uk
You can also share your stories at #CoSYOYP2018
What's going on?
Shout out to a group of 11 young people and their Presbytery Youth and Children's Worker from Annadale and Eskdale, surviving a very cold night at Sleep in the Park and raising more than £4300 to tackle homelessness!
Youths raise £4300 at Sleep in the Park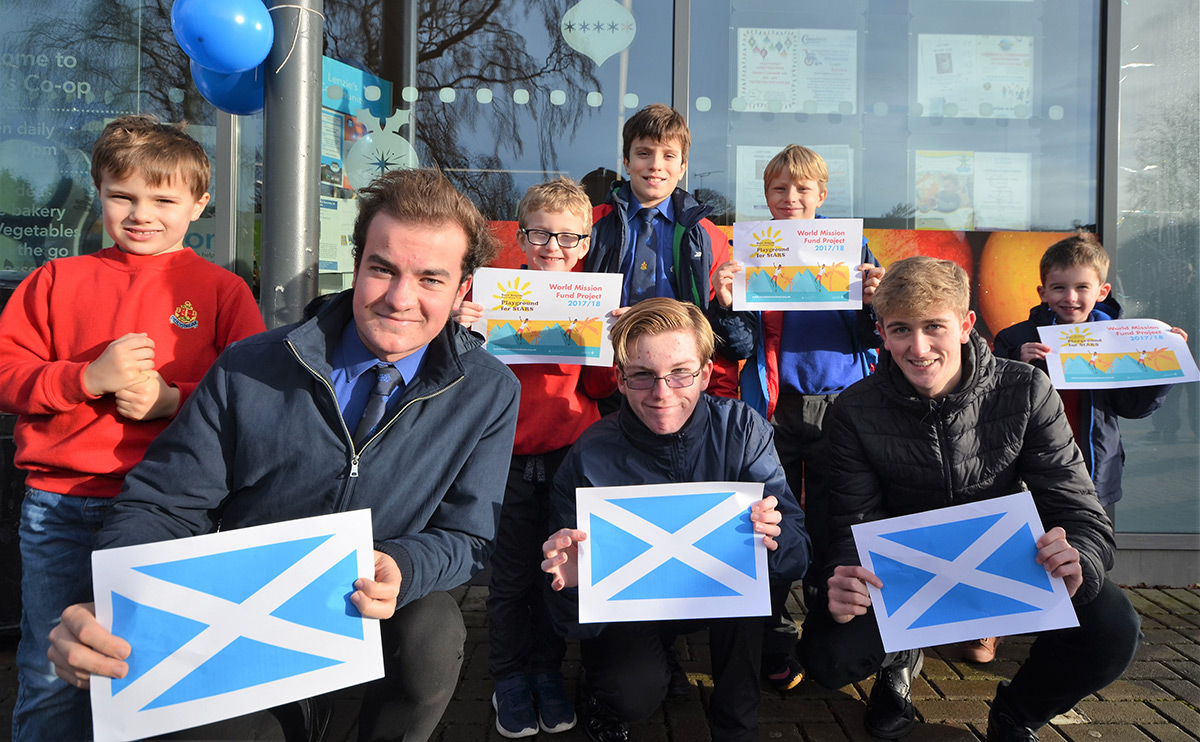 The Boys' Brigade has announced a fundraising appeal to support refugee children in Egypt on St Andrew's Day (30 November) as part of the new World Mission Fund (WMF) project.
BB companies across Scotland are being encouraged to get involved to support the work of St Andrew's Refugee Service (StARS) in Cairo. Money raised will be used to build outdoor play facilities for refugee children and young people for StARS, which provides a safe and inclusive space for displaced people to come together as a community.
BB launch new World Mission Fund project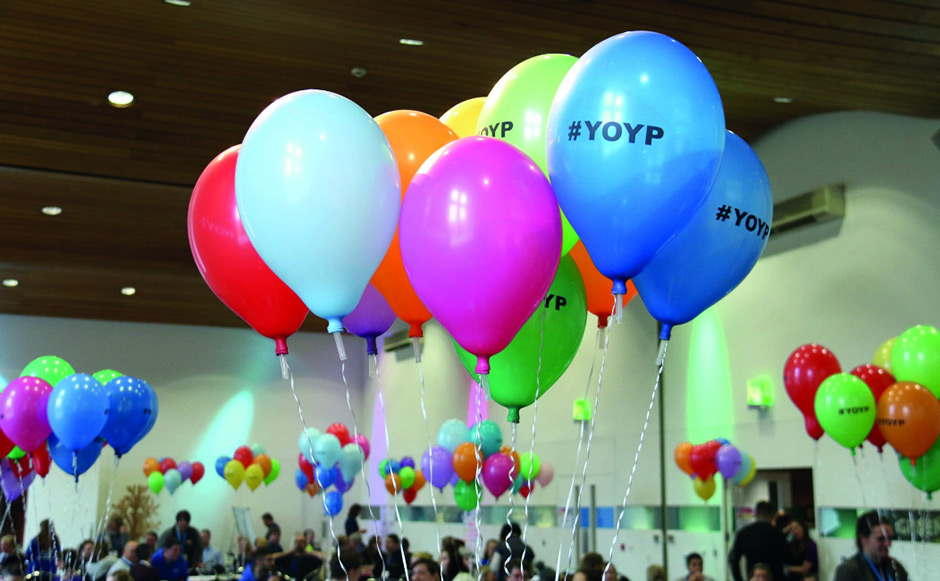 Apply for funding to hold an event in your local area during the Year of Young People 2018!
Create18 is open to groups of young people from across Scotland aged 8-26 who can apply to receive funding for events they would like to run in the Year of Young People 2018.
Create18 events could be anything from film festivals, gigs, theatre and dance performances, to art exhibitions, sports competitions, fashion shows and nature trails - we can't wait to hear your ideas!
Explore with your young people what they might like to do in 2018.
Create18 open funding for YOYP events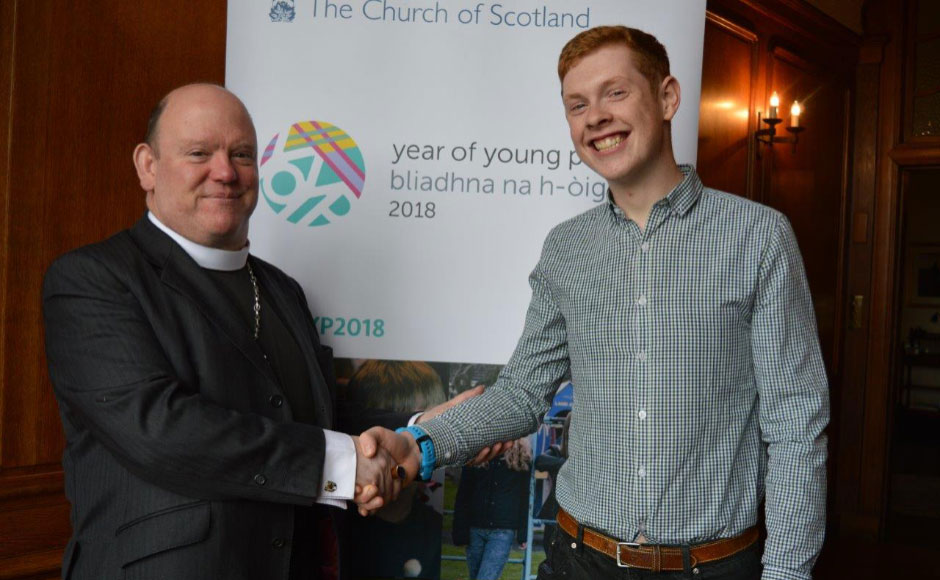 "We seek to inspire Scotland and our Church through our young people, celebrating their achievements, valuing their contribution to communities and creating new opportunities for them to shine locally, nationally and globally. The Church of Scotland has a considerable 'reach'.
As we continue the process of looking at who we are, what we do, how we do it, and how this relates to our witness to God and our world, we will discover ways in which we must use imagination and provide links and introductions that will benefit our Churches, including our younger people."
Rt Revd Dr Derek Browning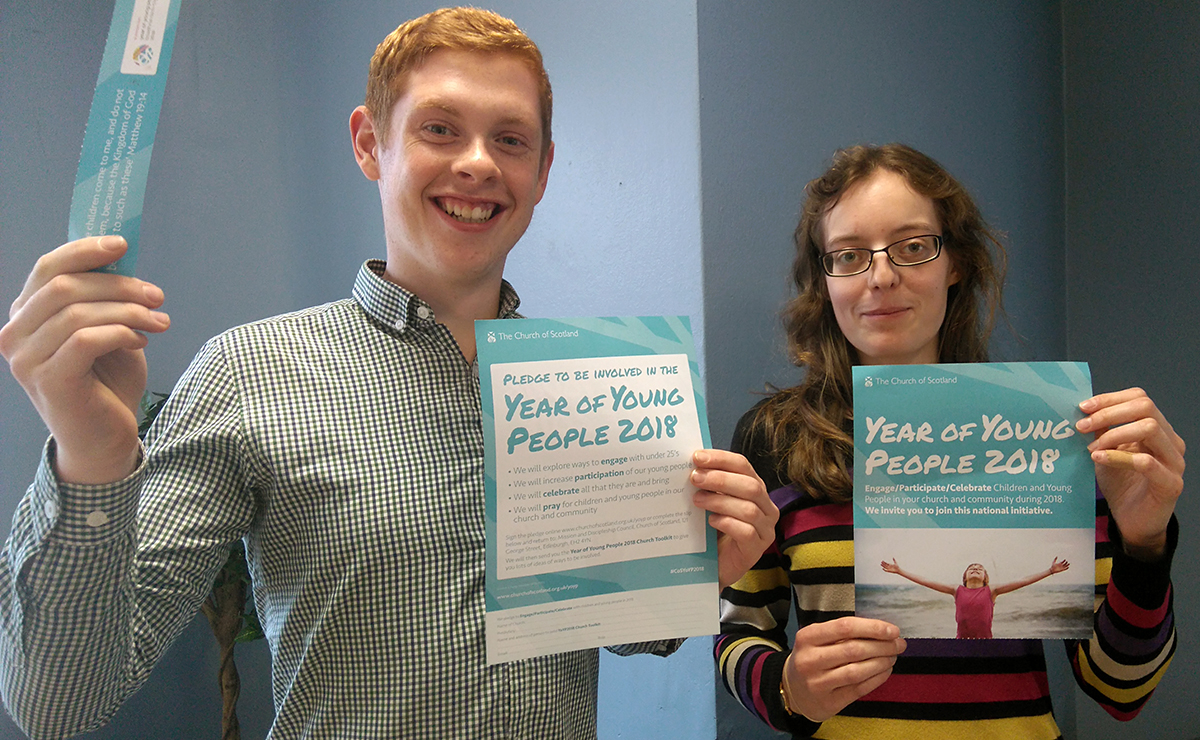 "I have a dream for a church that makes the most of its young people empowering its youth to have more of a say and influence on the church; A church that challenges and inspires their youth; A church that recognises the value of young people within the body of Christ; A church which works towards more opportunities for intergenerational work and conversations; A church which listens, respects and acts on the views of young people; A church which seeks to develop God-given gifts and callings within young people."
Robin Downie, Youth Moderator
This week the First Minister Nicola Sturgeon announced the Year of Young People 2018 events programme for the whole of Scotland to enjoy! (Visit EventScotland). The Church of Scotland is also getting actively involved across the country. Hundreds of churches have sent in pledges and are planning to hold services on January 28th, followed by lots of activities and engagement thoughout the year. The YOYP Church Toolkit will go out in the next few weeks.
Church of Scotland YOYP update
The Boys' Brigade celebrates after raising £1.5million for World Mission. At a ceremony in Dunblane Cathedral, over 100 BB members from the Anchor, Junior and Company sections presented Right Rev Dr Derek Browning, Moderator of the General Assembly of the Church of Scotland, with a £10,000 cheque following fundraising efforts.
In the last year, BB members took part in the 'Climate Conscious' Project which supported environmental efforts in Bangladeshi villages. Also at the ceremony, five members from 1st & 2nd Milngavie, and two young people from 1st Hamilton received awards for their efforts, which included a 24-hour cyclethon covering 700km. In addition, the 2017/18 World Mission Fund project was announced; Playground for the Stars aims to provide safe places for refugee children to play in Egypt.
Boys' Brigade celebrates after raising £1.5million
A group of pre-school children are helping to combat loneliness and boost the wellbeing of elderly people at a Highland care home.
Six residents at Whinnieknowe care home in Nairn, which is run by the Church of Scotland's social care arm, CrossReach, have signed up to the playdate project. Aged between 65 and 100-years-old, they will take part in a range of activities including singing, arts and crafts and storytelling with their young friends.
The weekly project, spearheaded by care home Activities Coordinator, Sarah Butters, is called the Wee Ones at Whinnieknowe (WOW). The families of 70 local children have agreed they can take part in the initiative, which was launched on Tuesday October 31st.
Children combat loneliness at care home
Possibilities for Each and Every Kid (PEEK), a project dedicated to organising activities for young people in the east and north of Glasgow, won Best Community Project on a Social Housing Estate at the Ground Work UK Awards. PEEK is part-funded by the Church of Scotland. It was also recognised for working with Dalmarnock Primary School, Glasgow, to help set up a school holiday club, which won the Partnership category at the Herald Society Awards.
One of PEEK's Young Volunteers has achieved a hat-trick of awards this year in recognition of his outstanding contributions to the community of Calton in Glasgow. Brandon Donnelly, 16, won the Young Volunteer of the Year at the Sport Scotland Coaching Officiating and Volunteering Awards on November 8 for his efforts organising tennis and football sessions.
Glasgow charity wins awards for youth work
A Moray town with a population of less than 9,000 people has the largest Boys Brigade Company in Scotland. The 1st Buckie group has approximately 220 officers, helpers and boys and will celebrate its 70th anniversary on December 23.
Captain Alan Mcintosh said the Boys Brigade, one of the biggest Christian youth organisations in the UK and Ireland, still has a "huge part to play" in society. "Buckie has been a very strong Company for many years and prides itself on offering the boys a programme to suit their needs," added the retired secondary school deputy head teacher.
The Buckie Company offers courses on First Aid, wayfaring, car maintenance, Christian faith, money matters, drug and alcohol education, seamanship and communications/IT. The boys, who come from the town and the surrounding area, also do gymnastics, 5-aside football, play in the Bugle Band and attend an annual camp.
Moray town has largest BB Company in Scotland
"Our newly refurbished St. Matthew's in Perth was utilised by Perth & Kinross Council as the 'green room' for the celebrity bands who were playing at the Christmas lights switch on. Britain's Got Talent judge, and singer, Alesha Dixon was performing and after her show she did a 'meet and greet' to young people who applied for tickets.
"The Council team who are planning the Year of Young People hosted a question answer session with Alesha in our sanctuary. She was outstanding in the sensible, wise, level-headed answers she gave to the questions asked and so encouraging of the young folks.
"We plan to partner with the council the young folk and develop more ideas during 2018. Young people in Perth have chosen the theme of diverCITY as an umbrella term for all they are hoping to plan and do during 2018- including diversity of faiths, sexuality, gender etc."
Rev Scott Burton praises Alesha Dixon for wise youth talk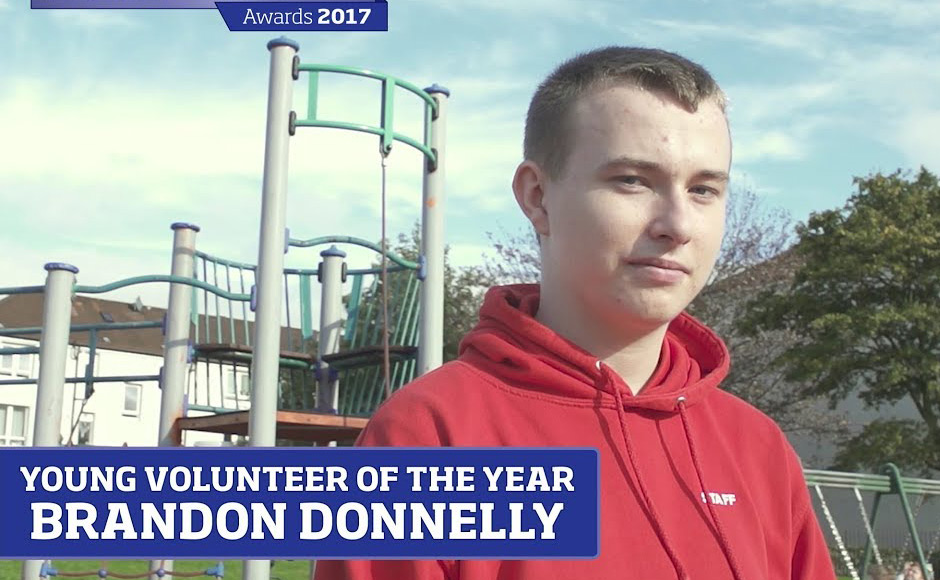 A young volunteer, Brandon Donnelly, from the Go For It funded PEEK (Possibility for Each and Every Kid) project, has recently been awarded the Young Volunteer of the Year Award from Sport Scotland. This is the second major award this year that 16-year-old Brandon had been awarded, with the Diana Award earlier this year.
Discovering PEEK at a younger age, Brandon has volunteered, running tennis and football sessions in streets, carparks and other local areas building confidence and connections with younger folk in his local community.
A full story and video interview with Brandon can be seen on the Sportfirst website here.
Another amazing award for PEEK volunteer