Thinking Theologically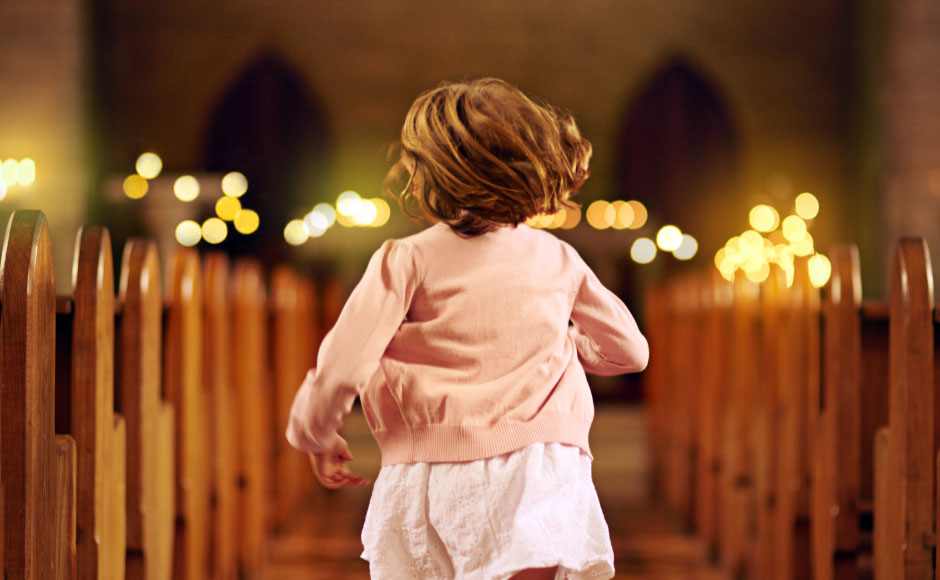 Our theological assumptions affect the way we do children's ministry and the place that children find in our church. What we believe about the nature of God, the church and children and how does this translate to the why, how and what of children's ministry? Child Theology gives a tool to have a fresh look at Christian doctrine and practice in light of the child and childhood. This can enable constructive reflection about God and God's kingdom informed by and attentive to children in their various global contexts. The Mission and Discipleship Council seeks to help the church to 'think theologically' about the place and engagement of children and young people in our church. This is being explored and shared through our Learn publications and Community of Faith Conferences and there is more information in the resources and books below.
'Child Theology is an investigation that considers and evaluates central themes of theology – historical, biblical and systematic – in the light of the child standing beside Jesus in the midst of the disciples. This child is like a lens through which some aspects of God and his revelation can be seen more clearly. (An Introduction to Child Theology- K White)
Exploring 'Child Theology' helps us engage with questions such as:
How might attention to children and childhood better help us to seek and understand and enter into and witness to God's kingdom?
How does the 'Child in the midst' (Matthew 18) affect our approach to children and the shape and ministry of our church?
How we minister to children in our church needs to be congruent with our wider community and faith tradition and indeed will reflect our priorities and values and doctrine.
How might our work with children help shape and reshape the practices and beliefs of the wider church?
In the Church of Scotland we are beginning to explore some of these questions and reflect on their implications for us in the Kirk.
The Church of Scotland is seeking to develop, articulate, and employ a strong theological framework for its work with children and young people and presented this paper to the General Assembly in 2017
Further reading
Audio
Websites
Aim Lower – a global conversation about mission discipleship and children
Exploring conversations about Children , Mission and Discipleship
Key Books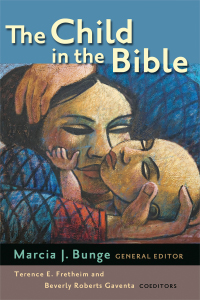 The Child in the Bible
by Marcia J Bunge
In this volume nineteen biblical scholars collaborate to provide an informed and focused treatment of biblical perspectives on children and childhood. Looking at the Bible through the "lens" of the child exposes new aspects of biblical texts and themes. Some of the authors focus on selected biblical texts -- Genesis, Proverbs, Mark, and more -- while others examine such biblical themes as training and disciplining, children and the image of God, the metaphor of Israel as a child, and so on. Readers are invited to reconsider the roles that children can or should play in religious communities today.
Buy a copy of the The Child in the Bible.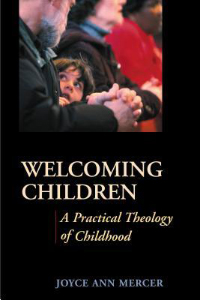 Welcoming Children: A Practical Theology of Childhood
by Joyce Ann Mercer
Welcoming Children develops a theology of childhood both from a theological perspective and from practical experience in children and youth ministry. The author draws insights from classic and modern feminist theologians, pastoral theologians, and contemporary cultural criticism to offer strategies for educational and liturgical practices in congregations that welcome children and contribute to their flourishing.
Buy a copy of Welcoming Children: A Practical Theology of Childhood.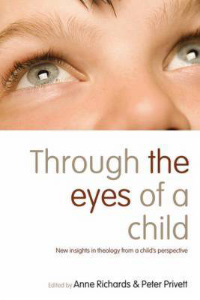 Through the eyes of a child: New insights in theology from a child's perspective by Anne Richards and Peter Privett
A consideration of key theological themes from one of the most neglected of perspectives - that of children. Honouring Jesus' command to place the child at the centre, theologians, psychologists and educationalists take us from our comfort zones to look afresh at some of the most grave, difficult and beautiful topics in Christian theology. Challenging conventional readings of theology, this will fascinate and challenge anyone who cares about children and their place in the church.
Buy a copy of Through the Eyes of a Child: New Insights in Theology from a Child's Perspective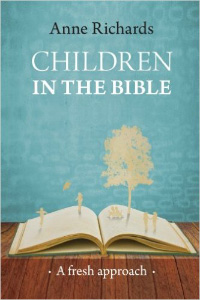 Children in the Bible by Anne Richards
This book takes a fresh look at biblical material about children and explores what God wants for the lives of children in the Bible and also today. God finds children worthy of calling, life and salvation commission, healing and blessing. Children are deeply woven into God's purposes but are also makers of God's story. Each chapter includes questions for reflection and a suggested activity, making the book ideal for individual or group study.
Buy a copy of Children in the Bible: A Fresh Approach.
Entry Point: Towards Child Theology with Matthew 18 – Haddon Wilmer and Keith J White
In 2002 a group of Christians met in Penang, Malaysia. Entry Point is the outcome of that meeting. It is not an attempt to define the shape and content of Child Theology, but rather a record of a pioneering trip into largely uncharted territory to explore what was meant by "Child Theology" and which invites readers to explore what it might mean to receive this child as: * a challenge to radical conversion, * a clue to the truth about the kingdom of God, * a reminder that following Jesus into the kingdom means denying self and taking up the cross, * an encouragement to live in the resilience of resurrection, * a helper in making universal community with God, Father, Son and Holy Spirit.
Buy a copy of Entry Point: Towards Child Theology with Matthew 18.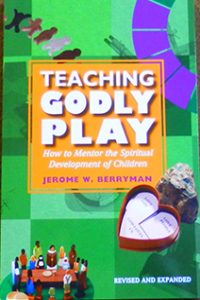 Teaching Godly Play: How to Mentor the Spiritual Development of Children by Jerome W. Berryman
The long story of children in theology is told via analysis of some twenty-five theologians, grouped according to six historical periods. Each account examines what a particular theologian thought about children and the experience it was based upon. Four themes that have shaped our attitudes about children in the church emerge from this history: ambivalence, ambiguity, indifference, and grace. The result of this study is to promote a healthier church, which will respect and utilize the distinctive gifts of children. In so doing, theologians will be better able to help clear the way for grace in the postmodern church.
Buy a copy of Teaching Godly Play: How to Mentor the Spiritual Development of Children