Research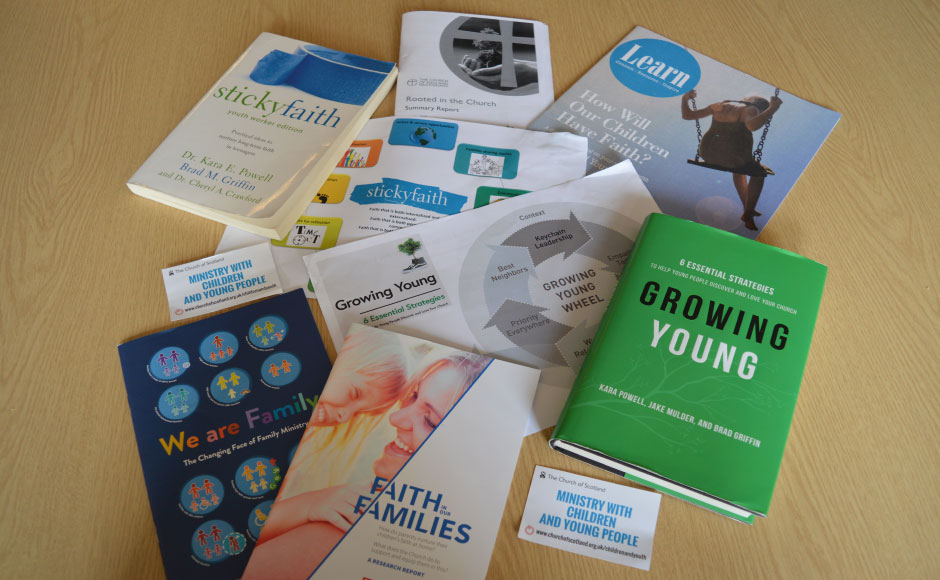 Research can sharpen and give life to the mission and vision of each parent, leader, and church. It can help in identifying current realities and trends, finding answers to tough questions and exploring new ways forward. There is a lot of research being done, in this country and in the US that can be very helpful in helping us reflect, review and plan strategies for our work with children and young people and indeed the development of the whole church. Below are summaries and links to some key pieces of recent research.
Statistics for Mission
Statistics for Mission and its companion book, Who is my Neighbour? A user's guide to Statistics for Mission, have been produced to help your Church understand your own community better. For every parish there is a unique file containing parish maps and data from the 2011 Scottish Census. To find the information for your parish, simply go to the Church Finder. Each parish has a Parish Statistics link which will take you to the file. This has very useful information on the age profile of every parish and data that describes your local area to understand real needs in your local context. Visit the Statistics for Mission page for more info.
Who is my Neighbour - a Users guide. Hard copies can be purchased on the Resourcing Mission website.
Growing Young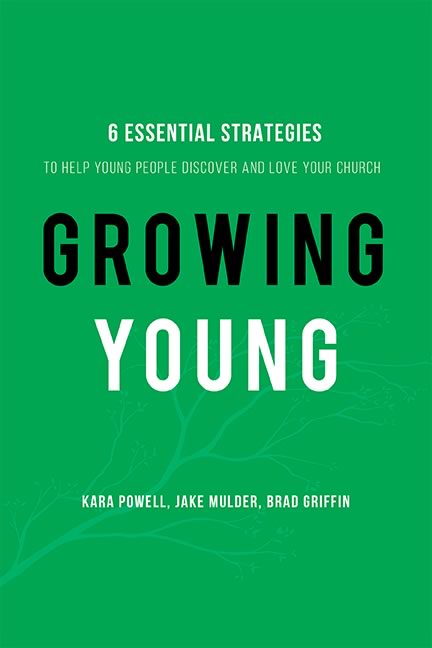 Growing Young equips the church with cutting-edge research that helps leaders, children, and families thrive. What can churches do to become more effective with young people? A church that is effective with young people is one that is involving and retaining young people in the congregational community, as well as helping them develop a vibrant faith in Jesus Christ. What can we learn from innovative congregations, when it comes to engaging young people well? What helps young people develop lasting faith that carries them through the challenges of adulthood? Which faith experiences help them commit to following Jesus beyond their youth ministry and family contexts?
The Growing Young project began with the question of why certain churches succeed in their ministry with young people. This research in the US discovered that "bright spot" congregations—diverse in region, size, denomination and culture—have these six core commitments in common.
They exhibit keychain leadership
They empathize with young people
Take Jesus' message seriously
They fuel a warm community
They prioritize young people and families everywhere
They are good neighbours to their communities.
You can get your copy of Growing Young: Six Essential Strategies to Help Young People Discover and Love Your Church
Sticky Faith
The Fuller Youth Institute in the US has conducted research to identify the relationships and best practices in youth ministries, churches, and families that can help build young people into lifelong faith and service. Sticky Faith gives parents and leaders both a theological/philosophical framework and a host of practical relationship and programming ideas that develop long-term faith in teenagers.
Key things that create 'Sticky Faith' are: Intergenerational Relationships, A Whole Gospel, Partnership with Families and A Safe Place for Doubt.
See the Sticky Faith section of in our website
Visit the Sticky Faith website for more information
Rooted in the Church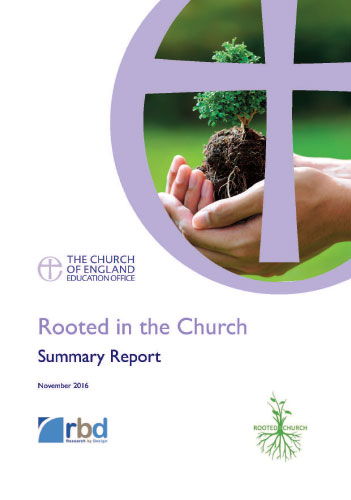 Rooted in the Church offers a snapshot of what has helped the seeds of faith take root and grow in young people within the Church of England. Alongside this, it signposts how congregations can make churches a more fertile place for the growth and flourishing of young Christians.
Key conclusions:
Churches should aim to build a culture of intergenerational relationships
Churches should be inclusive of all ages in both leadership and worship
Churches should recognise young people and young adults as equal members of the Body of Christ
Churches should be encouraged to explore the possibility of admitting baptised children to Communion before Confirmation
Churches should become unconditionally welcoming places for young people
Churches need to do more to support their youth workers and leaders
Rooted in the Church - Summary report
We are Family - the changing face of family ministry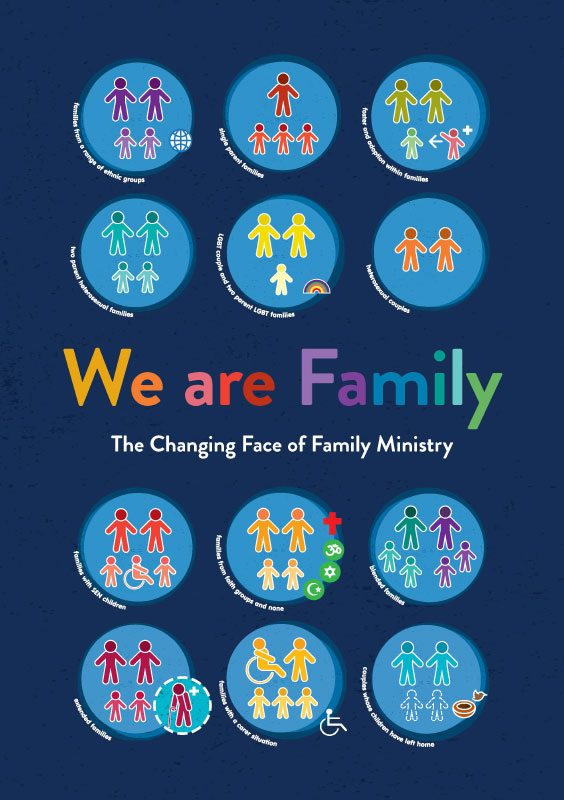 The Methodist Church in Britain has been exploring the way churches work with families; the type of activity this involves; the availability of training and resources. The key findings of this report can help us develop thought, practice and approaches in developing our ministry with families.
Questions for the Church
What are the various types of family found in your local context or community? How does your context impact on your priorities for family work?
Which elements of family work are a priority in your church? Are they the right ones? How do churches achieve a balance between responding to need and missional activity?
How are leaders being trained and equipped to support ministry for all generations? How does your whole church community come together for shared worship and conversation?
What training can be offered to more fully equip those working with families, including study to develop theological approaches to family work?
We Are Family Research Findings
Losing Heart
How churches have lost confidence in their work with children and young people, summarising the findings from a survey of the youth and children's work in 2054 churches across the country. Youthscape Dec 2016. These are the three main findings. Do these relate to your experience? (Statistical error: Church of Scotland are in with the Church of England.)
Church based Toddler Groups
Many churches run toddler groups which are re-depicting the significance of the church and Christian faith in their areas and modelling new ways of being church in challenging times. Toddler Groups which feel supported by their church leadership, and which are aligned with their church's mission and vision, are likely to contribute towards church growth. This research explored what makes church-based Toddler Groups distinctively Christian; how to maximise the missional opportunities of church-based Toddler Groups; Recommend practical ways in which churched-based Toddler Groups might be more closely linked to their church's strategy and community; Explore ways in which church-based Toddler groups might be linked with other church based early years initiatives and projects which foster faith and spiritual growth; Recommend ways in which church-based Toddler Groups might encourage families to live and share their faith at home.
The five main recommendations focus on the mission opportunities for toddler groups:
Love and serve young families
Be distinctively Christian
Nurture faith journeys
Build the church community
Support toddler group leaders
The Good Childhood Report 2016 – Children's Society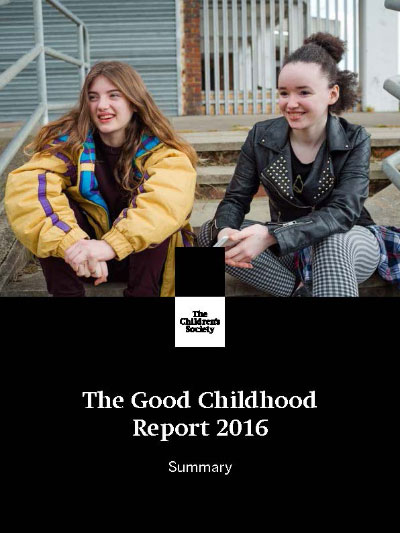 This series refreshes our understanding of how good life is for our youngest citizens, from the viewpoint of children themselves. It provides the latest national statistics, trends and insights into the quality of children's lives overall and the aspects of life that matter the most to them. This edition reviews the latest trends over time, along with the gender patterns that have emerged in recent years for some aspects of well-being. It also examines the links between specific aspects of children's well-being and different types of mental health issues. Finally, it presents new analysis of local area differences in children's well-being. Evidence from this year's report shows the major impact children's experiences of their local environments can have on their lives – with children's
experiences of safety in their local area, local facilities and local adults all having a significant impact on their well being.