Religious Observance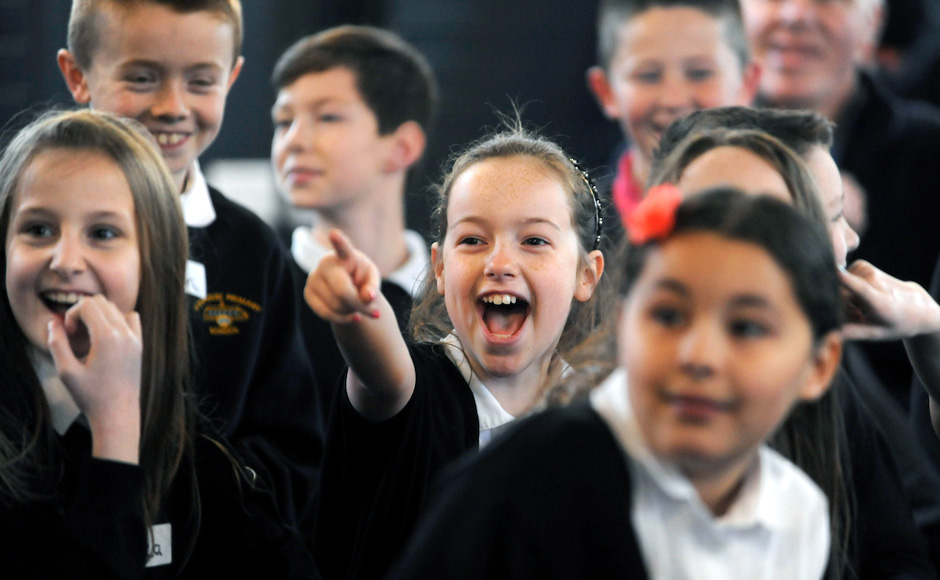 All Scottish Schools (Catholic and non-denominational) are required to provide Religious Observance events . The title 'Religious Observance' goes right back to the 1872 Education (Scotland) Act and is a barrier to many people embracing it in today's multi-faith, multi-cultural context. Increasingly it is being re-titled as 'Time for Reflection' - a title made familiar by usage within the Scottish Parliament.
What is Religious Observance?
Religious Observance (Time for Reflection) is defined in the 2004 report of the 'Religious Observance Review Group' . It defines RO as "community acts which aim to promote the spiritual development of all members of the school community and express and celebrate the shared values of the school community."
Rather than give a list of specific 'experiences' and 'outcomes', the report speaks of creating events which explore the spiritual dimension of life through six "Sensings":
Sensing mystery: experiences of awe, wonder and mystery about the natural world, human achievement and for some a divinity
Sensing values: attitudes and feelings about what is really important, what really matters
Sensing meaningfulness: the ability to make connections or to see potential patterns in one's life which give it meaning
Sensing a changed quality in awareness: the feeling of being 'at one' with nature, oneself and others
Sensing 'otherness': the sentiment that humans are more than their physical elements
Sensing challenge: being challenged and moved by experiences such as love, beauty, goodness, joy, compassion, injustice, evil, suffering, death.
Assembly opportunities
The commonest vehicle for Religious Observance events is through school assemblies, often delivered by a partnership of school staff and chaplains. While the Guidance Note (2011) make it clear that the quality of RO events is of greater importance than the frequency of such events, the advice is that "Every school should provide opportunities for religious observance at least six times in a school year, in addition to traditional celebrations central to the life of the school community, and preferably with greater frequency. We recognise that many primary schools value weekly religious observance as part of their regular assembly programme and will wish to continue with this. The school community should be involved in making decisions about frequency." The 'traditional celebrations central to the life of the school community' may vary from school to school and usually include Christmas, Easter, and events such as Holocaust Memorial Day.
Schools are increasingly being more creative with their RO/Time for Reflection and recognising the value of such events in fulfilling their commitment to Health and Wellbeing. The key document 'All Experiences and Outcomes' includes the expectation that every pupil "can expect my learning environment to support me to: understand and develop my physical, mental and spiritual wellbeing and social skills." This can happen in classroom settings, visits to Places of Worship, within the informal curriculum, in residential settings, etc.. It can be delivered through special events such as 'Prayer Spaces in Schools' and Reflective events. At Primary School level it is common to find local churches working in partnership with their local schools to offer RO events focussed on festivals: for instance, 'Bubblegum 'n' Fluff' at Christmas and 'Easter Code' at Easter. At Secondary School level there are opportunities to assist schools with 'Rights Respecting Awards' and 'Life Paths' projects which can also fulfil the RO requirement.
Chaplains and Schools fulfilling the RO requirement should complete an RO record for each event that can be kept for Inspection.
There are many opportunities for Churches to work in partnership with local Schools to fulfil the capacities of Scotland's 'Curriculum for Excellence' and provide meaningful assemblies and religious observance.
Religious and Moral Education - Experiences and Outcomes
Useful websites
The Assembly Line
Contains a wealth of resources for Assemblies/Religious Observance, suitable for Primary and Secondary schools. It is specifically targeted at Chaplains and Youth Workers who support schools through leading Religious Observance Assemblies. Some of the material (e.g. drama scripts & news photos) may also be of use for RME and teachers. Many of the ideas may be used with little or no preparation - simple ideas, drama scripts, picture resources etc. Visit the Assembly Line website.
Assemblies Online
Links the latest films, music and TV to biblical stories to a wide range of resources for Assembly/Religious Observance. New assembly outlines are published regularly, keeping abreast of latest film releases. The site has separate Primary and Secondary sections. The script and (where appropriate) activities in each outline are written up in a useful amount of detail, but the format is also flexible and easy to customise. This site will be of particular use to teachers, because of the links to classroom activities. Visit the Assemblies Online website.
Books
What's the Story – Claire Benton Evans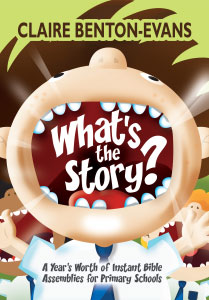 No preparation or props required! These Primary school assemblies are instant and inviting – they bring the best Bible stories to life with dramatic and interactive storytelling. Each assembly includes a Bible story, a brief point to remember, a song and an imaginative prayer suggestion. Whether you choose a different story for every week of the school year or mark the major Christian festivals, these stories are fun to tell and entertaining to hear – simply turn the page and invite the children in your school to shout, 'What's the story?'
Local Church, Local School: Practical and Creative Ways for Churches to Serve Local Primary Schools: Exploring Opportunities for Practical and Creative Partnerships - Margaret Withers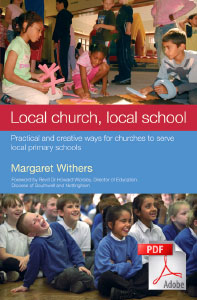 "Local Church, Local School" examines the potential for churches to be able to help meet the spiritual needs of their local primary schools with full understanding of legal and educational requirements. Starting from a theological basis, the book moves on to examine how sustainable relationships can be built and how schools can make best use of the wide range of resources that the church can offer. The material is interlaced with stories from individuals and organizations already involved in their local schools, and includes many practical and accessible worked examples of best practice.