Curriculum for Excellence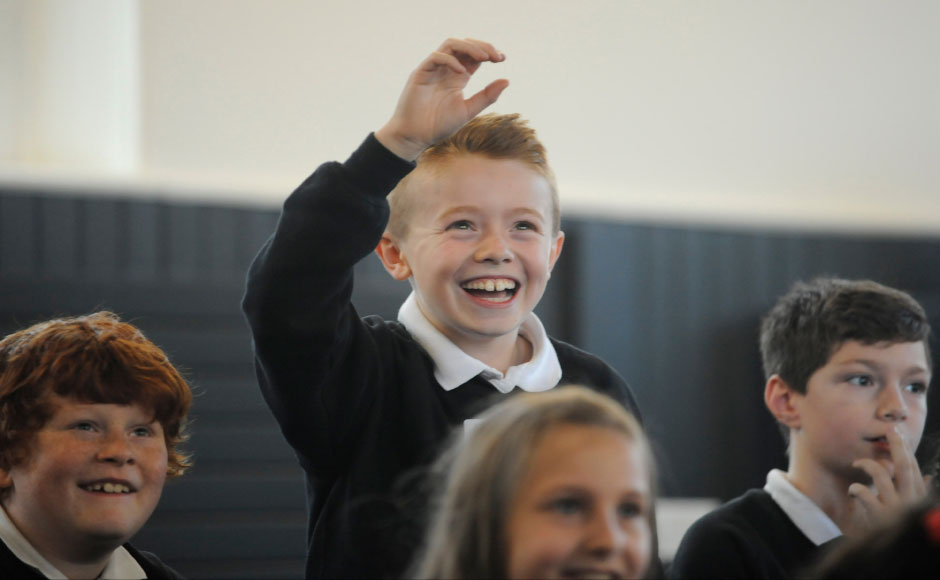 Curriculum for Excellence challenges schools to re-think what learning is all about. Progressively all schools are realising that they need to deliver:
Holistic learning: children and young people developing spiritually and emotionally, not just intellectually and physically
Learning in partnership with the school's local community "Doing school together".
Children and young people being actively involved in their own learning
There are many opportunities for Churches to work in partnership with local schools to fulfil the capacities of Scotland's 'Curriculum for Excellence'. Schools often appreciate additional support with aspects of delivering this curriculum especially meaningful assemblies and religious observance.
Understanding where a school is coming from is important and having a good overview of the curriculum and direction of education in Scotland, enables much more effective engagement in a school.
Schools give children and young people the information, experiences and critical tools to make decisions and choices for themselves. As churches and chaplains get involved in a local school they have the opportunity to help children and young people to:
Understand Christian beliefs,
See authentic faith in practical action, and
Develop critical tools so they can make their own informed decisions
Curriculum for Excellence Factfile – Overview of Key Terms and Features
Look at: Survey of Relevant Themes within Curriculum for Excellence
Have a look at the Serve your Local School website for a good introduction to CfE
Want to find out what a Christian Head Teacher thinks about CfE? Then read "What's so good about Curriculum for Excellence?"
A Christian Vision for Education - Scottish Churches Education Group
Resources to help with Religious and Moral Education in Curriculum for Excellence
Ten Must Know Bible Stories
This is a collaborative project between a church and schools producing resources for teaching RME in Scottish Primary Schools including outdoor learning and cross curricular links. The resources focus on active learning with opportunities for discussion and group work as well as opportunities for personal reflection.
The resource has been designed to embed RME across the curriculum, and is fully linked to CfE. There are clear links to Health and Wellbeing and many opportunities for literacy work, expressive arts as well as other curricular areas.
Ten Bible stories
The website has downloadable session outlines (with learning intentions) that can be mixed and matched to suit your children and setting. Complete resources needed for the sessions are included and also an array of photos demonstrating the sessions in action.
The Ten Must Know Bible Stories Project" is supported by Aberdeen City Council and funded by the Church of Scotland Go For It Fund. The project aims to encourage and inspire teachers and chaplains to explore Bible Stories, using them to embed RME across the curriculum.
"I thought the work you did with the kids on the Prodigal son was fantastic. It got them thinking very deeply about issues they had previously probably never discussed. The level of engagement was wonderful and the variety of responses proves that even children as young as they are, can be capable of individual thoughts they do not necessarily always follow the crowd."
Bible Alive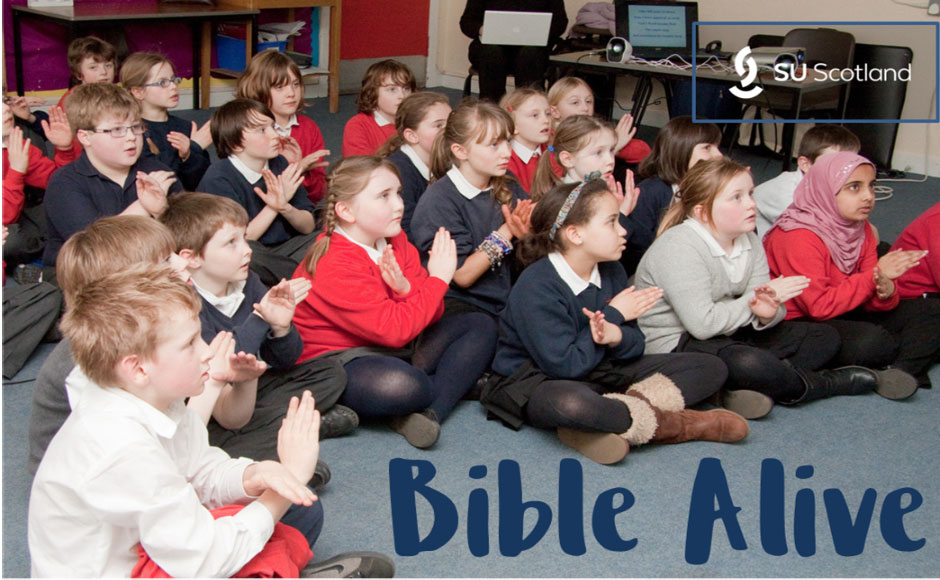 Bible Alive is an exciting programme which teaches children in P5-P7 the whole story of the Bible in a series of interactive lessons as part of the RME curriculum. It uses storytelling, music, drama, props, costumes, video clips and activities to bring the Bible to life and it is held together with Rhyme & Sign - a set of ten rhyming couplets which recap the story of the Bible accompanied by British Sign Language signs.