Godly Play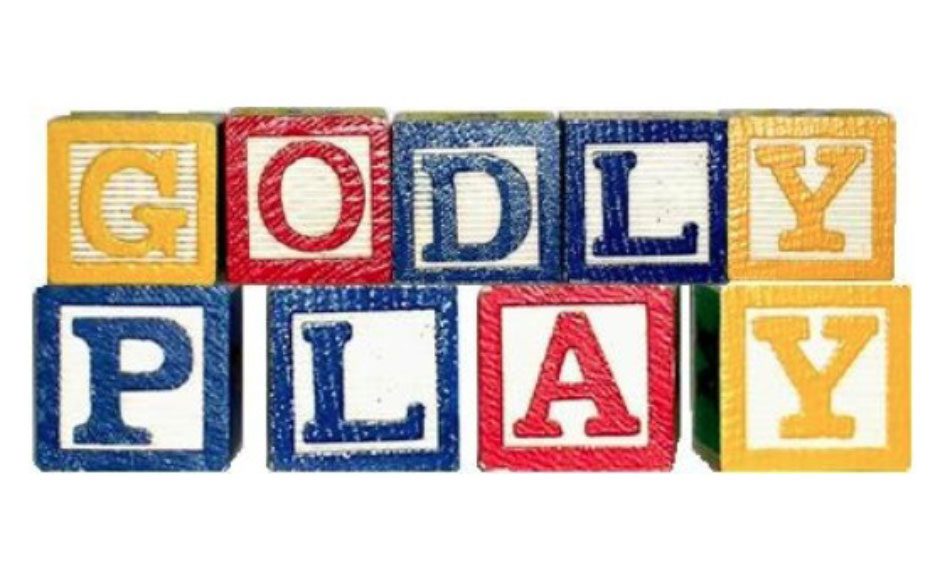 Godly Play is a movement to influence the Churches' support of spiritually rich practices with children and adults. It is a creative and imaginative approach to Christian nurture.
Godly Play:
respects the innate spirituality of children and encourages curiosity and imagination in experiencing the mystery and joy of God.
is based on long established, tried and tested approaches,
uses symbols and objects as well as words
values process, openness and discovery
and encourages people to make meaning for themselves
is a way of preparing children to join in the worship and life of their congregations as they develop a deeper understanding of stories, symbols and rites.
it invites listeners into stories and encourages them to connect the stories with personal experience.
uses wondering questions and open-ended response time
a way of preparing children to join in the worship and life of their faith community
Developed originally as a resource for children, Godly Play is now being used with a wide range of age groups in a diversity of settings. It can be used in a variety of settings – churches, schools, care settings and hospitals, and among people with and without formal religious faith. Godly Play is one of several variations of the Montessori tradition of religious education and was developed in the United States by Dr Jerome Berryman.
The Heart of Godly Play
Creating Sacred Space
Building and working in community
Learning religious language
Using religious language to make meaning
A Godly Play session includes a time to:
get ready
tell a story using objects and artefacts
explore the story more with open questions and discussion
respond with a free choice using a variety of materials – art… silence… play… writing…
enjoy a simple feast and sharing
Further Information:
Videos
Watch more Godly Play videos on the Godly Play Foundation's YouTube channel
The Rev. Jerome Berryman is the creator of Godly Play, a system that teaches children the art of using Christian language - parable, sacred story, silence and liturgical action - helping them become more fully aware of the mystery of God's presence in their lives.
Events and Training
Godly Play Meetings
Informal events, usually in the evening or a Saturday morning, where people meet to hear a story, do some wondering and chat about Godly Play. They are open to everyone, from the seasoned Godly Player who wants to hear a story and do some wondering to the complete novice, who just wants to find out what Godly Play is all about.
Godly Play Discovery Day
Discovery Days let you experience a full Godly Play session and gives you the chance to find out a little more about Godly Play and ask questions. A full day includes:
a full Godly Play session,
finding out about the different stories and experiencing these being told by different Godly Play Teachers
finding out what you need to tell the stories and
learn how you can get started
We usually run Discovery Days from 10am-4pm, but if your church or organisation can only manage a morning, afternoon or evening, we can tailor these to meet your needs. To book onto a Discovery Day, please fill in the online form or email admin@godlyplayscotland.co.uk
You can see all the Godly Play events on our Children and Young People events page.
More information about Godly Play
You can find out more information about Godly Play and Godly Play Scotland by visiting their websites.
Godly Play Scotland has a travelling set of materials - so we can bring a Godly Play room to you and also a set of lending set of materials, so you can try out Godly Play in your own setting.
There is a full Godly Play room which we use for circles and training events at:
Godly Play Scotland, Duddingston Kirk Manse, EH15 3PX
Pinterest