Church supports campaign against human trafficking
Published on 17 October, 2014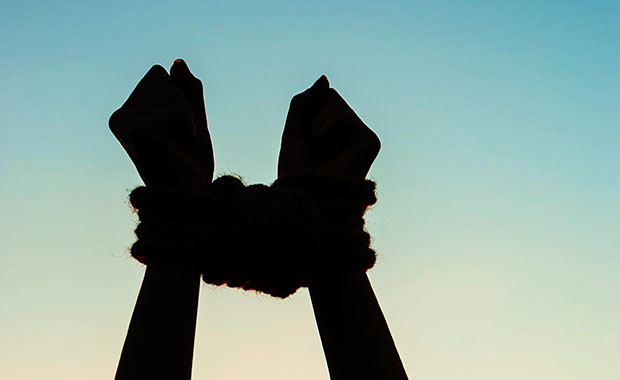 The Church of Scotland has joined with 21 different denominations, networks and faith-based groups across the UK to campaign for action to prevent the crime of human trafficking in our local and global communities.
This Sunday, 19 October, is Freedom Sunday, a global day of worship, prayer and action on human trafficking coordinated by Stop the Traffik, a movement of activists who passionately give their time and energy to build resilient communities and prevent human trafficking.
The Church of Scotland has worked alongside other churches and anti-trafficking organisations to develop Freedom Sunday resources, which have been designed to support congregations in learning more about human trafficking and explore the role that the church can play in tackling this injustice.
On Sunday 19th October 2014 or Saturday 18th October (for those for whom Saturday is the Sabbath), churches all over the world will join together to raise awareness of the crime of human trafficking and show the world our compassion for men, women and children who are trafficked and exploited. Together we will demonstrate a united and tangible response against human trafficking.
There is also the opportunity this Saturday to mark Anti-Slavery Day, and during this week Hazel Watson, Convener of the Scottish Churches Anti Human Trafficking group and member of the Church and Society Council, will be talking at a number of Guilds on the issue of human trafficking.
Anti-Slavery Day falls on 18 October each year and provides an opportunity to draw attention to the subject and to pressurise government, local authorities, public institutions and private and public companies to address the scale and scope of human trafficking.
Hazel will represent the Scottish Churches' group at a summit meeting at the Scottish Parliament hosted by the Lord Advocate on 17th to coincide with EU Anti trafficking Day . The themes of the summit will be on the benefits of partnership working and the importance of identifying signs of human trafficking.
The Church of Scotland has shown a strong commitment to tackling human trafficking, and since June 2011 has channelled most of its work through the Scottish Churches' Anti-Human Trafficking Group, which enables the churches in Scotland to work together for the eradication of human trafficking.
The Church of Scotland has also developed a resource pack entitled To be Silent is to be Unfaithful - prepared jointly by the Guild, the World Mission Council and the Church and Society Council, this pack contains information, discussion topics and worship material which can help individuals and groups to understand and respond to the issues of 'Human Trafficking'.
For more information on this and the work of the Church of Scotland, including the 2007 and 2012 reports on human trafficking to the General Assembly, visit the Speak Out pages of our website.